MURDERS, MYSTERIES & LOVE STORIES IN 'THE FATAL CONTRACT' (DVD RELEASE)
"THE FATAL CONTRACT is a cocktail whose ingredients are love, death, revenge in the context of the art world," wrote China-Underground.
Los Angeles, CA – Oct 21, 2019 – TRICOAST ENTERTAINMENT releases Tan Bing's Chinese murder-mystery thriller, 'THE FATAL CONTRACT', onto DVD today: https://amzn.to/33OoH7W.
From Director Tan Bing (China Salesman), "THE FATAL CONTRACT is a Chinese thriller with murders, mystery, and love stories, that evokes the troubled stories between the painters and their muses, since ancient times a source of inspiration for dramaturgy and directors," continued China-Underground.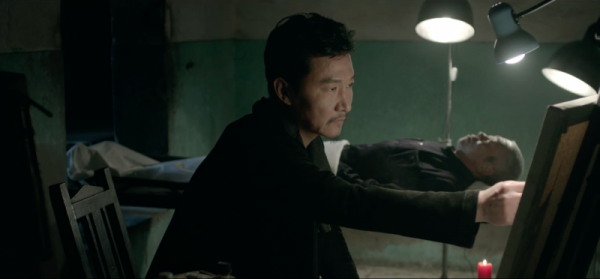 As a gripping murder-mystery, THE FATAL CONTRACT (aka Zhing Ming He Yue) begins with the discovery of a talented painter's massacred body, found strangled in a bathtub by the owner of the bar and past artist, Tu La (Zhao Yan Guo Zhang), and daring model / former mistress to several renowned Chinese painters, Bei Wei (Bai Ling). Due to their town's recent epidemic of murders, targeted towards painters and their models, the two team-up to try to solve the crime, leading straight to the dangerous police investigation, led by Officer Li (Xuan Miao). Complications further arise in search for the truth when the officer suspects Bei Wei to be the murderous culprit, and with the encounter of the eerie art collector, Lv Li (Tao Hong). But despite uncovering scandals and facing thrilling plot twists, Tu La and Bei Wei discover something far more unimaginable – an unstoppable, budding romance the two cannot deny.
Saturated with risky secrets, scandals and sudden shocks, THE FATAL CONTRACT concludes in an unbelievably shocking plot-twist that will leave you leaning on the edge of your seat.
THE FATAL CONTRACT is "an audience grabbing, dangerous and thrilling adventure," wrote Asian Movie Pulse.
Produced by Jiang Xiao Yu and in association with Shandong Cienyuan Culture Media Company, TriCoast Entertainment has released THE FATAL CONTRACT onto DVD today, Oct. 21th. Watch the kick-ass trailer here: https://www.youtube.com/watch?v=iGRdqbIJEYM.
THE FATAL CONTRACT features talented and original performances from Bai Ling (Sky Caption and the World of Tomorrow), Zhao Yan Guo Zhang (The Emperor and The Assassin, Cool Young), Xuan Miao (China Salesman) and Tao Hong (Death Dowry).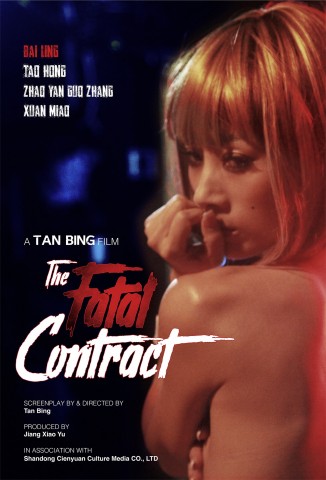 THE FATAL CONTRACT (2018) Directed by: Tan Bing. Produced by: Jiang Xiao Yu. Editor: Li Dianshi and Yan Riopeng. Cinematographer: Wang Xingyuan. China, Chinese/English subtitles. Shandong Cienyuan Culture Media Company, TriCoast Entertainment.
Produced by: Jiang Xiao Yu. In association with: Shandong Cienyuan Culture Media Company.
About TriCoast Entertainment:
TriCoast Entertainment is a premium Domestic Distributor, representing the best of US and international films: in theaters, on VOD, on DVD and TV. Sister company to TriCoast Worldwide and TriCoast Studios, the company is located at the Studio facility in Culver City, Los Angeles.
Founded by: Strathford Hamilton and Marcy Levitas Hamilton.
Media Contact
Company Name: TriCoast Entertainment
Contact Person: Jenna Wilen
Email: Send Email
Phone: 3104587707
Address:11124 Washington Blvd.
City: Culver City
State: California
Country: United States
Website: http://www.tricoastworldwide.com