Pharmacist and Bestselling Author Releases Book Focused on Empowering Patients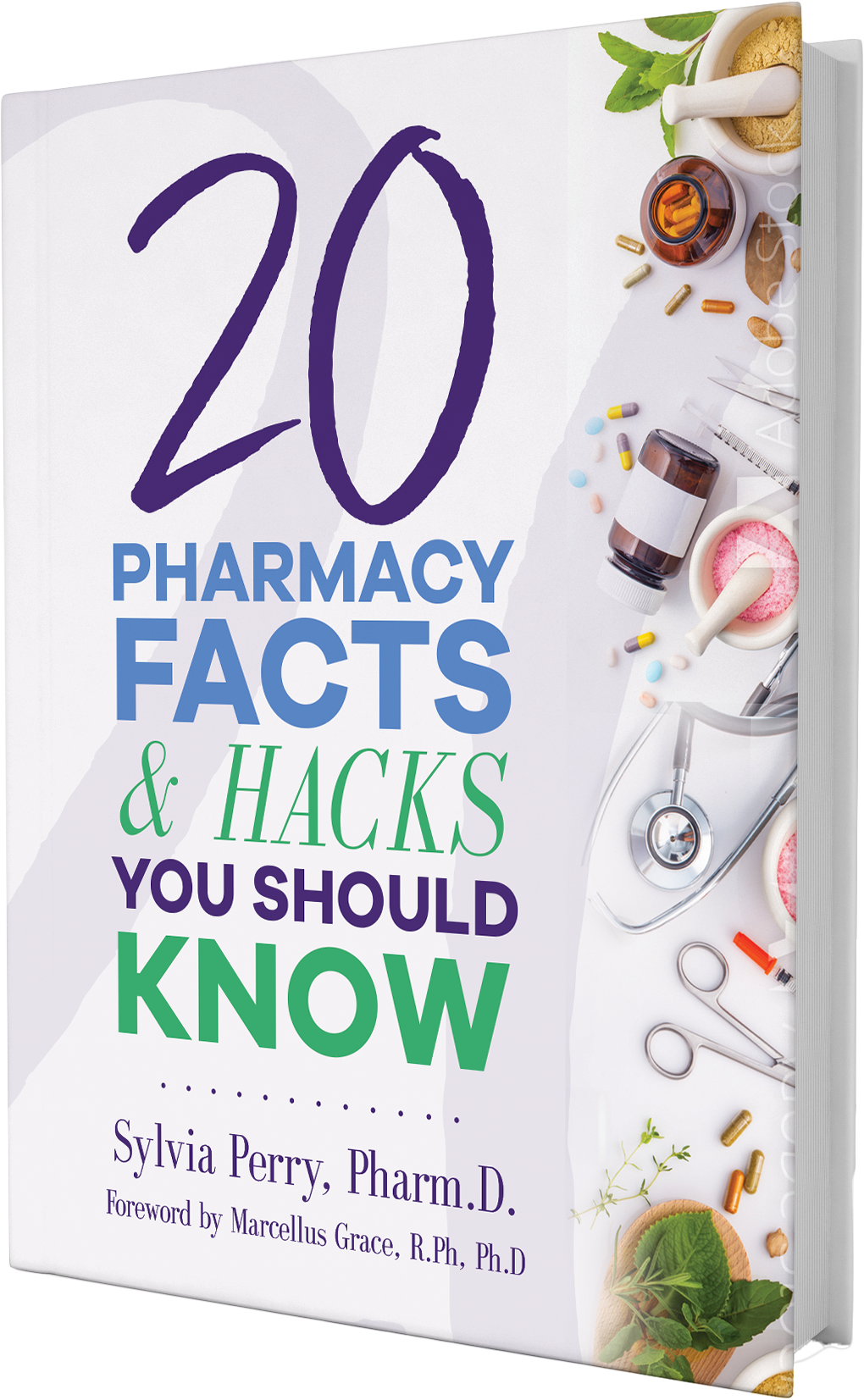 Patients often find themselves in pharmacies seeking advice on topics ranging from self-treatments for common ailments to serious diseases. Navigating the medical world can be overwhelming and costly. To support patients in advocating for themselves, staying healthy, keeping those they love healthy, and enlisting the help of one of the most trusted healthcare professionals – pharmacists, Dr. Sylvia Perry, has released 20 Pharmacy Facts and Hacks You Should Know.
DALLAS, TX – October 1, 2019 – In 20 Pharmacy Facts and Hacks You Should Know, bestselling author and pharmacist, Sylvia Perry, is empowering those seeking medical advice. Through this informative guide, she distributes over 13 years of wisdom; supplying answers to common questions about drugs and ailments, and giving insight into the complexities of drug recalls, pain management, medication storage and disposal, vaccines, and more.
"Your body communicates with you the best; listen to your body, respond, act, advocate, and repeat. Take ownership of your health," says Sylvia.
20 Pharmacy Facts and Hacks You Should Know dispenses 10 facts, 10 hacks, and some lagniappe intended to help patients live their best life by forming a bond with their local pharmacist. Through conversational and informative writing, Sylvia Perry ensures that patients will be fully equipped to take charge of their health, gain a better understanding about how drugs work in their body, and be the best caregiver for themselves and others.
A nationally recognized pharmacist, author, speaker, and consultant specializing in pharmacy implementation and administration, Dr. Sylvia Perry builds profitable pharmacies by helping pharmacy owners increase their profits, enhance their offerings, and expand their reach to serve more patients. She is the founder of PharmD Consultants of Texas, which provides consultant pharmacists throughout the state. Dr. Sylvia is a graduate of the renowned Xavier University of Louisiana, where she earned her Doctor of Pharmacy and was honored at the 2018 40 Under 40 Young Alumni Awards.
Published by Purposely Created Publishing, 20 Pharmacy Facts and Hacks You Should Know is now available for purchase at www.DrSylviaPerry.com
Media Contact
Company Name: Purposely Created Publishing Group
Contact Person: Shani McIlwain
Email: Send Email
Phone: (888) 949-6228
Country: United States
Website: www.publishyourgift.com