Anthony Baglino releases inspiring Bossa Album entitled 'Bossa by Night'
Anthony Baglino is known for his outstanding jazz music and surrealist artworks. Anthony's new album "Bossa by Night " is inspired by vintage Bossa music. The album is available on all digital music streaming platforms.
Anthony Baglino, a US jazz musician, saxophonist, music producer, and surrealist, is pleased to announce the long-awaited Bossa album titled, 'Bossa by Night'. This album is the most anticipated release in 2022 after the last album, 'Bossa Me', was released in 2020. 'Bossa by Night' was originally released on May 11, 2022. It consists of six inspiring Bossa instrumentals with soothing and enriching melodies. "Music is food for the soul and as food it should be paired with the finest of wines. I'm glad that "Bossa by Night" is out now. I hope you'll like and enjoy the songs." Said Anthony Baglino. 'Bossa by Night' is available on digital streaming music like iTunes, Spotify, Amazon, YouTube, etc.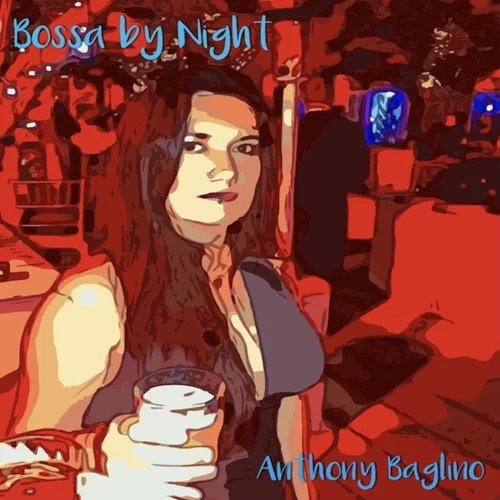 'Bossa by Night' is the latest album of saxophonist and jazz musician Anthony Baglino. This album features six relaxing tracks, including 'Agua De Beber', 'Wave', 'A Felicidade', 'The Shadow of Your Smile', 'Black Orpheus', and 'Blue Bossa'. In addition, the 'Bossa By Night' album is a tribute to the timeless masterworks that inspire Bossa lovers. It seems that in the new album, Anthony has tapped into the inspiration of the writer's intentions, namely, romance. Every chord played is matched by a note paired with the mystical tropical nightly swaying and Latin rhythm that creates a unique and cozy atmosphere. The dazzling sound of the saxophone takes you straight to the heart's path and immerses inside your soul. This new album invites listeners to enjoy the charming and intoxicating strains of vintage music.
About Anthony Baglino
Anthony Baglino is a multi-talented Jazz musician, surrealist, and music producer. He was born in Miami Beach, Florida. Furthermore, Anthony has released multiple impressive albums since 2001. His debut album 'Ethnos' was released in 2001 and consisted of twelve catchy songs. After the success of his debut album, Anthony Baglino released other albums such as 'The New Solomon Project (2003)', 'Higher Definition (2005)', 'Deep Swim (2008)', 'Prata Lazarus (2017)', 'Bossa Me (2020)', and the latest released album 'Bossa by Night (2022)'. Besides being a jazz musician, Anthony Baglino is an artist. He creates colorful surrealist paintings. Jazz clubs, concerts, and art galleries have become Anthony's favorite places for his artworks.
For more information about Anthony Baglino and his newly released album, please visit www.anthonybaglino.com and https://open.spotify.com/album/0EWwoMabiemOo8jaribdKm.
Contact:
Anthony Baglino
305-498-5766
https://www.anthonybaglino.com/
Reach to Anthony at https://www.anthonybaglino.com/contact.html
Media Contact
Company Name: Anthony Baglino
Email: Send Email
Phone: 305-498-5766
Country: United States
Website: https://www.anthonybaglino.com/