Meet Teufeurs The Founder Of NFTalk And One Of The Biggest Play-To-Earn Player In The World
This french streamer has gained expertise in the winning money on play-to-earn games and created a strong community of loyal followers
If you have never heard of Teufeurs, you're certainly missing out on one of the biggest streamers in the world. He's from France, and plays online games, where you can make some big money. You should keep an eye on him, cause he's one step ahead in this type of games and changed everything we know about it. He's better known as Teuf, on his Twitch channel, where he livestream these games. With a huge number of fans, he hit gaming tables in search of that hard-to-get big win.
At 28 years old, he has already achieved some big things. He was born in Les Mans, France, and both his mother and father worked as postmens. After graduation, Teuf obtained the license to be a truck driver. But, after a serious car accident, he was forced to quit his job due to disability. During this difficult and unemployed time, he was living in a 19-square-meter studio for which he could not pay the rent. Back then, he had to steal for food and paid his bills with wooden checks.
Without a job, Teuf spent hours playing video games. Initially he played League of Legends, H1Z1 and Counter Strike, which offered some joy to escape his difficult reality. But the problems continued to show off, and his laptop stopped working. His childhood friend (and roommate) decided to give him a powerful computer as a gift. Thanks to that, he was able to enter the stream universe.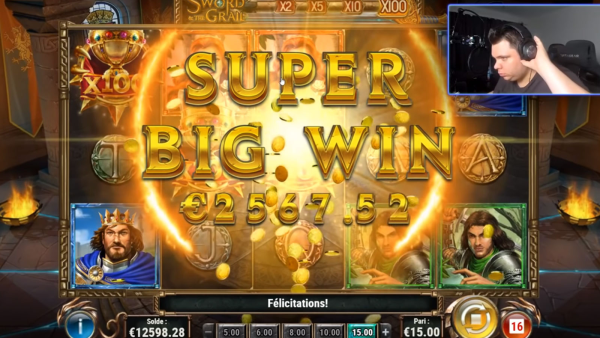 Teufeurs first turned to YouTube in 2010, which he maintains to this day. After that, he saw a space in Twitch, and quickly built a strong and loyal community, who subscribed and donated to him. That helped him to become financially stable, which made it possible to start playing some other games. That's when competing in games became a real passion for him.
He moved to Belgium, where he started broadcasting his sessions. Due his great success on the wins, he was discovered by an operator. With this new collaboration and a real salary, he was able to make even bigger games, which caught the attention of lots of people. One of his first big wins was in 2019 when he invested all the money in his PayPal account +200% deposit from his partner. By the end of it, this was already turned into €53,000. But the French didn't stop there. In less than two weeks, he achieved the feat of going from €6,000 to more than €1 million.
With such an incredible journey, Teufeurs has become a legend in the field of streaming with one of the largest communities in France (over 240,000 followers on Twitch). He continues to participate in sessions and tournaments, which he streams in his channel. If Teuf has come this far is due his hard work and enthusiasm, not to mention his loyal and very active community. He holds many contests every week to give back to his community what they have been giving him for all these years.
About NFTalk
Besides all that expertise in competing games, Teuf created a website where everyone has access to daily news about the world of NFTs and the metaverse. It's called NFTalk, and has some articles about the best NFT marketplaces, guides of how to launch a NFT and even about the play-to-earn games, whether they are a risk or not.
Teuf
NFTalk
Media Contact
Company Name: NFTalk
Contact Person: Teuf
Email: Send Email
Country: France
Website: https://nftalk.fr/