Halal Food Storage Features LinkMisr Shelving in New Issue of Manufacturing Outlook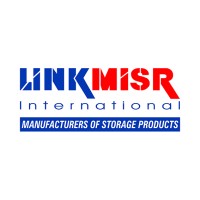 LinkMisr International, a leading industrial company specializing in manufacturing shelving and racking systems, was recently featured in the May issue of Manufacturing Outlook magazine. Industrial journalist, TR Cutler reported on the global increase of the halal food market which reached a value of $1,978 billion in 2021.
The most important facility in the halal food supply chain is the halal warehouse which functions to store and gather products as well as reduce the transportation cost. The halal status of the warehouses has raised global attention as there are issues regarding segregation of halal and non-halal products in the warehouse. Companies such as Egypt-based LinkMisr International are seeing significant North American expansion by providing the racking, shelving, and automation solutions to maintain halal integrity.
A small percent of the U.S. population are Muslims, however, the market for halal foods is growing rapidly. The increasing halal consumption is a direct consequence of heightened health and hygiene awareness among consumers. The health benefits associated with halal is the main factor promoting the acceptance and demand for halal food among non-Muslims.
Halal food refers to food and beverage products that are strictly manufactured by following the norms prescribed by Islamic dietary law. As per these regulations, including blood, alcohol, animals that were found dead, pork and its by-products, are considered impermissible for consumption.
Jacket Media is the parent company of Manufacturing Outlook magazine. The publication highlights current manufacturing trends.
About LinkMisr International
LinkMisr International, based in Egypt is expanding global reach in North American, Arabian, and African markets. For almost 30 years, LinkMisr continues growing and sustains its position as the market leader. The company owns and manufactures its products, in four plants with total area of 28,000 sqm (more than 320,00 sq ft) using the most modern equipment, prioritizing safety, quality, and rapid delivery.
From pallet racking, shelving, lockers, and drawers to high-tech automation systems, the company anticipates significant growth because of its ability to overcome the shelving and racking supply chain constraints from other manufacturers.
The company has numerous installations in Canada and the USA according to Simon Armanious who is growing the entire North American dealer, distributor, and system integrator partner network. Armanious expects to sign 30 new strategic partners in Q2 to accommodate the very strong product need. The food & beverage, automotive, e-Commerce, logistics arenas are particularly strong as North American consumers continue to demand same day delivery driving rapid warehouse and distribution center growth.
Contact Simon Armanious via email [email protected] or telephone 647 884 3624. Follow on Twitter @LinkMisrIntl.
Media Contact
Company Name: LinkMisr International
Contact Person: Simon Armanious
Email: Send Email
Phone: (647) 884-3624
Address:65 Steadford Cresent
City: Brampton
State: Ontario
Country: Canada
Website: http://www.linkmisr.com