Carissa Karner Launches New High-Level Program for Professionals and Leaders Who Want to Grow Their Business with Speaking
Certified World Class Speaking Coach and TEDx Presenter, Carissa Karner, announces the launch of her new high-level program, Speaker-in-Demand, where she developed her own unique process that combines performance techniques with world class speaking skills. Carissa created this program because she saw the need for leaders, experts, and professionals to find a way to stand out in an over-saturated market to gain more recognition and success for their business. "If you want the fastest way to succeed in your business—it's with public speaking," said Carissa Karner, founder of Speaker-In-Demand.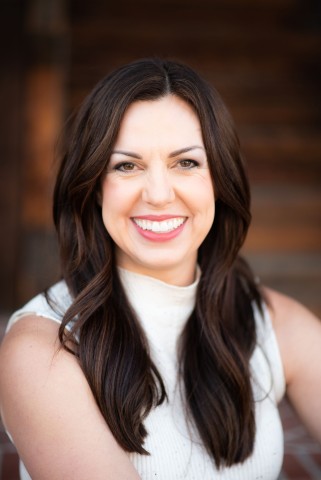 To create the Speaker-in-Demand Program, Carissa Karner drew from her experience on the Disney Stage, Universal Studios stage, the TEDx stage, and her thousands of hours performing and speaking.
She used her background as a speaker and performer combined with her skills as a certified world class speaking coach to design a unique process. Speaker-In-Demand covers four main areas to help elevate speaking skills of professionals, experts, and entrepreneurs to raise their recognition, their reach, and their revenue. The 4-step process includes:
Outline Your Speaker Strategy
Craft Your Compelling Signature Talk (Keynote and/or TEDx)
Create Your Materials and Marketing
Prepare for Speaker Success
Carissa saw the need for professionals to find a better way to stand out and grow their business. "Unfortunately, many speakers are boring or confusing and they don't realize it, so they get lost in the noise," Carissa said, "I'm here to help experts rock their stage and up their game, so they can reach the level of success they deserve."
After hiring Carissa, James Wilde, from Six Figure Flagship, said "Carissa simplified the process and made it exciting, I would highly recommend Carissa and will work with her again!"
To learn more about the Speaker-in-Demand program, contact Carissa Karner.
Website: CarissaKarner.com
Email: [email protected]
Media Contact
Contact Person: Carissa Karner
Email: Send Email
Country: United States
Website: https://carissakarner.com