Schneider Electric Launches Digitally Enabled SureSeT MV Switchgear and EvoPacT Circuit Breakers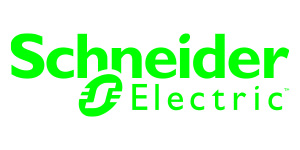 • Primary air-insulated, metal-clad switchgear with acclaimed vacuum EvoPacT circuit breakers offer best-in-class technology for large and complex medium voltage (MV) power distribution and control
• New digital features integrated for monitoring and control of equipment health, predictive maintenance and operational efficiency
• Compact design saves up to 25% of floor space
BOSTON, MA – May 23, 2022 – Schneider Electric, the global leader in the digital transformation of energy management and automation, announced the launch of its new SureSeT MV switchgear offering for the North American market. This new and improved solution, backed by the innovative and award-winning EvoPacT circuit breaker, replaces the Schneider Electric Masterclad solution for primary switchgear applications with a smaller, stronger and smarter solution for managing digital day-to-day operations.
SureSeT and EvoPacT combine to offer a range of benefits over traditional equipment, including:
Digitally "Active": Newly integrated digital features offer insights into day-to-day operations for remote access, monitoring and control of equipment health, predictive maintenance and operational efficiency
Compact design:Optimize space in commercial and industrial buildings with MV switchgear that's 25% smaller than standard designs
Longer lifetime:Built to last for up to 40 years and through 30,000 operations – 3x the industry standard
Greater uptime: Embedded sensors detect problems earlier and predict potential issues based on real-time asset insights – maintenance is based on condition rather than time without service interruption
Enhanced operational safety: Minimize potential equipment issues with complete 360° insight into digital operations from a safe working distance
Award winning: Recipient of the iF 2022 Design Award for EvoPacT in the Building Technology/Product category
"We designed the SureSeT solution to address customers' increasing demand for space optimization and operational efficiency," said Guillaume Le Gouic, Senior Vice President of Power Systems at Schneider Electric. "Together, EvoPacT and SureSeT's compact design, integrated automation, monitoring and controlling capabilities allow our customers to do more with less."
The EvoPacT circuit breaker is key to SureSeT's integrated condition monitoring capabilities, allowing operators to manage, prioritize and triage impending equipment issues, increasing facility uptimes. This also enables technicians to remain at a safe working distance by using native wireless communications to operate equipment and gather data. In addition to accessing data from remote devices, it can also be shared via cloud connection to digital services, like EcoStruxure Asset Advisor, to fully optimize system interoperability.
EvoPacT breakers are equipped with digital technology that unlocks state-of-the-art capabilities, providing insight into electrical distribution systems, combining sensors, apps, services, and a digital logbook.
Digital insights from the SureSeT and EvoPacT Active ranges empower facility managers to proactively manage any potential issues that arise in real-time, reducing risks, lifetime costs and downtime to operations – a pivotal step for businesses that rely on large amounts of power for critical work, including manufacturers, hospitals and data centers.
Both innovative offers were announced during the 'Smarter, Smaller, Stronger MV' webinar kickoff event which detailed how to boost operations with smart and robust MV switchgear.
To learn more about SureSeT, please visit se.com/us/sureset. Contact your local Schneider Electric representative for a quotation or to learn more about these innovative offers.
About Schneider Electric
Schneider's purpose is to empower all to make the most of our energy and resources, bridging progress and sustainability for all. We call this Life Is On.
Our mission is to be your digital partner for Sustainability and Efficiency.
We drive digital transformation by integrating world-leading process and energy technologies, end-point to cloud connecting products, controls, software and services, across the entire lifecycle, enabling integrated company management, for homes, buildings, data centers, infrastructure and industries.
We are the most local of global companies. We are advocates of open standards and partnership ecosystems that are passionate about our shared Meaningful Purpose, Inclusive and Empowered values.
More info: www.se.com
Media Contact
Company Name: Schneider Electric
Contact Person: Vicki True
Email: Send Email
Phone: 508-549-2221
Country: United States
Website: https://www.se.com/us/