Rob Britt of Kivnon USA Talks Automate Show Preview in Manufacturing Outlook Magazine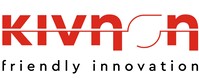 Rob Britt, Sales Engineer at Kivnon USA recently discussed the upcoming Automate Show and the automation imperative for manufacturers to relieve labor constraints. Read the feature in Manufacturing Outlook magazine.
The Automate Show, in Detroit June 6 – 9, 2022 is the height of pragmatic reality, namely that automation is no longer optional. The imperative to automate is driven by the fact that hiring a trained and certified fork truck driver is nearly impossible. Automate is produced by the Association for Advancing Automation (A3) and is the largest solutions-based showcase of automation, robotics, vision, motion control and more in North America. Kivnon USA will highlight robotics automation during the Automate Show at Booth #4152.
"The total cost of a fork truck driver including benefits, training, vacation time averaged $40,000 before COVID. That price tag is up 50% to $60,000. That increase is almost impossible to absorb for manufacturing operations, warehouses, and distribution centers, operating two and three shifts. Operations Managers report the budget can rarely absorb increased wages and human resource managers see significant challenges in replacing fork truck drivers," noted Britt.
Simple magnetic A to B AGV solutions solve the HR challenge and they work three shifts, without breaks, or health insurance. They are readily available and the fastest 2022 automation implementation solution.
Jacket Media is the parent company of Manufacturing Outlook e-zine. The publication highlights current manufacturing trends.
About Kivnon:
Kivnon offers a wide range of autonomous vehicles (AGVs/AMRs) and accessories for the transport of goods, using magnetic navigation or mapping technologies, that adapt to any environment and industry. The company offers an integral solution to customers. Kivnon products are characterized by their robustness, safety, precision, and high quality. Each product has been designed with a user-friendly philosophy creating a pleasant, simple to install, and intuitive work experience.
The company offers a wide range of mobile robotics solutions automating different applications within the automotive, food and beverage, logistics and warehousing, manufacturing, and aeronautics industries. Complete the 2022 ROI Kivnon AGV/AMR inquiry form. Follow Kivnon on Twitter @KivnonUSA.
Media Contact
Company Name: Kivnon
Contact Person: Rob Britt
Email: Send Email
Phone: (947) 228-1316
Address:37640 Hills Tech Drive
City: Farmington Hills
State: MI
Country: United States
Website: https://www.kivnon.com/