Charity Pageant Now Accepting Registrations for Miss Heart of the USA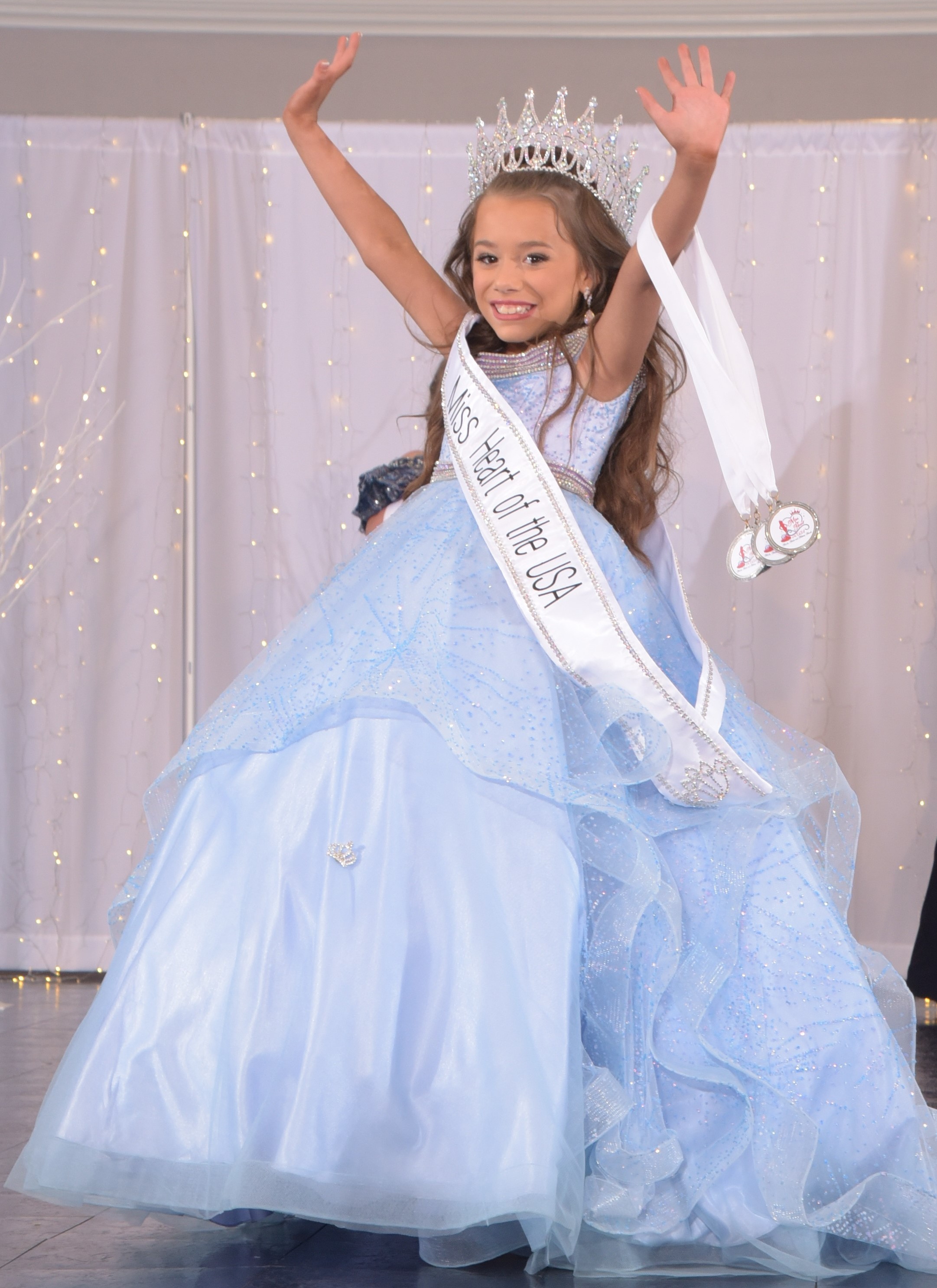 Miss Heart of the USA is a charity pageant for any woman or child who wants to give back.
A refreshing, charity-focused pageant is accepting contestant registrations until June 1st, with the national-level event held on July 2nd at Avanti Palms Resort in Orlando, Florida. Contestants of all ages can register for the competition, where young girls are taught all about the importance of giving back to the local community with a range of non-profit partnerships.
Accepting contestants of all ages, Miss Heart of the USA is for any woman or child with a desire to give back.
The divisions are as follows:
– Tiny Miss aged 0-3
– Future Little Miss aged 4-5
– Little Miss aged 6-7
– Petite Miss aged 8-10
– Junior Miss aged 11-13
– Teen Miss aged 14-16
– Miss aged 17-21
– Ms. aged 22-30
– Mrs. aged 22-30
– Elite Ms aged 31 and up
Some divisions are wide open, with minimal competition for girls to represent their state at the national pageant. $5,000 will be awarded in scholarships to the most successful contestants, with $2,000 awarded to the contestant with the highest score aged 0 to 13, and another $2,000 for the highest score of those aged 14 and up. A final $1,000 scholarship will be awarded to the community queen, who is seen to have done the most for her local area throughout the year.
There is a minimal fee of $75 required to register and represent your state, while stunning rhinestone pageant crowns and monogrammed sashes will be offered to all who enter. To compete on the day, entries must also submit a $300 ad page and a $100 scholarship donation. The areas of competition include a 1-minute self-introduction, formalwear, and other optional entries such as photogenic, patriotic wear, heart wear, and an interview.
"We truly are a pageant with a purpose," commented Ciera Ingram, the pageant's National Director, as this year's event shapes up to be another incredible display of female-led community spirit.
About Miss Heart of the USA
Miss Heart of the USA offers a fresh new take on typical pageantry, with a firm focus on commendable community initiatives. The charity pageant has been demonstrating the power of seeking a more purposeful prize since 2008, when Ciera Ingram decided to host a pageant in support of Dothan Rescue Mission.
The small-town event soon grew into a national-level competition that now contributes millions of non-perishable food items to non-profit organizations across the country. Each state pageant partners with a different non-profit to determine their specific needs, with the competition focused on meeting those needs and more. This enables girls of all ages to see first-hand the impact that they can have on the community when working together towards a common goal.
For more information and to register, please visit missheartoftheusa.com.
Media Contact
Company Name: Miss Heart of the USA
Contact Person: Ciera Ingram
Email: Send Email
City: Dothan
State: Alabama
Country: United States
Website: www.missheartoftheusa.com