Local Records Office Focuses on the Easiest Ways to Increase Property Value
The real estate company Local Records Office in Bellflower, California is best known for its premium property history that includes demographics, crime reports, a copy of the deed, and much more. Clients have been using this report to help home sellers increase the value of their homes. The report goes into depth on how the house has changed over the years. If a bedroom was added to the house the report will show when and how many feet were added.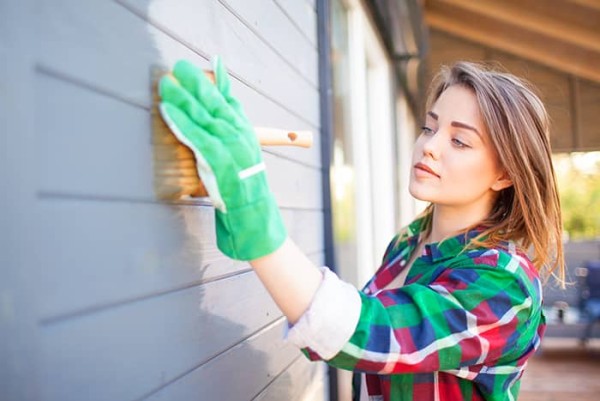 DIY Projects to Increase Property Value
DIY projects are an easily affordable way to sell a home that will provide homeowners with a good return for the dollar. Many projects that people can do will cost well below $1, 500 and can lead to returns that will increase the value of a property.
The top DIY projects for home sellers should be to clean and de-clutter. This task requires removing the most unnecessary items from each room of a property. People should take out any personal items that someone have in specific rooms such being a bedroom or living room. According to the Local Records Office Removing an item that takes up space on shelves, inside of closets, and on countertops.
"Increasing a property's value is something that every homeowner wants to know, this helps the homeowner get more for the property when selling it. By removing personal items from the home potential homebuyers can see how big every room is, this will increase the chances of selling the home," says Robert Ken a real estate agent at Ken's Home Sales in downtown Los Angeles, California.
Add Light to The Project
The next project to sell the house is to help lighten and brighten each bedroom. The windows will need to get cleaned on both the inside and outside. Old curtains on windows need to be replaced and the light fixtures need to be updated. Remove and clean the actual light fixture, if it is in good condition.
Staging is one way for people to rearrange the rooms of their own homes for shows. This may be accomplished if he or she adds new furnishings to boost the look of the bedroom. Homeowners can add artwork, plants, and other items for a brand new or updated look. Furniture will also need to be placed in a distinct position.
Easy DIY Landscaping
Landscaping a home is an outside project that's needed is for home sellers. People can potentially change the look of yard features by building new flowers and bushes. Add mulch to enhance areas where someone will find there's bush or flowerbed, says the Local Records Office. Take out any flowers that are dead or are not properly.
Sellers should also examine the plumbing within their kitchen and bathroom. Leaking plumbing has to be repaired or replaced. Add a brand new faucet or sink to the bathroom. Someone can also replace stained. Make sure that all the plumbing is in good working order working accordingly.
"Not only can homeowners do it themselves they will also save money on the process. A clean front yard will make a home look more appealing to others will giving it a welcoming look," adds Ken.
Replace Lighting with Low Watts
Local Records Office says that electrical features in the home such as light switches and outlets can be replaced. Outlets that are in the home should be grounded and fit the light switches. Replace the many old outlets and light switches with white ones. This will enhance the looks of any room.
The final DIY project that can be done to sell the house should be to clean the carpets. Homeowners can easily rent a steam cleaner at any DIY store. Go through each room to see if someone experiences any of the carpets that look worn and have to be replaced.
"People want to save money, and a simple way to do just that is to get low wattage light for the entire home. Low-watt lighting is not only environmentally friendly but is also easy on the eyes. These lights are sold in almost every major retailer. Keeping track of when to turn off and on the air conditioner is another great way to save money. Air conditioners are one of those things people turn on and forget about. By doing just that it runs in the background while costing people thousands of dollars every year," says Ken.
DIY projects are not as hard as they look all someone might need are the right tools and dedication. DIY projects are becoming more and more popular over the years because people can customize projects however they like, they aren't in a rush, and the most important one is "it's cheap".
Media Contact
Company Name: Local Records Office
Contact Person: Roberto Romero
Email: Send Email
Address:2202 S. Figueroa St., #406
City: Los Angeles
State: CA 90007
Country: United States
Website: https://www.nationalrecordsoffice.com/