New novel "Road to Shambala" by Larry Mollin is released, an adventure that follows the multi-talented Max Dean in pursuit of his reckless mother-in-law toward a fabled valley and a mythical treasure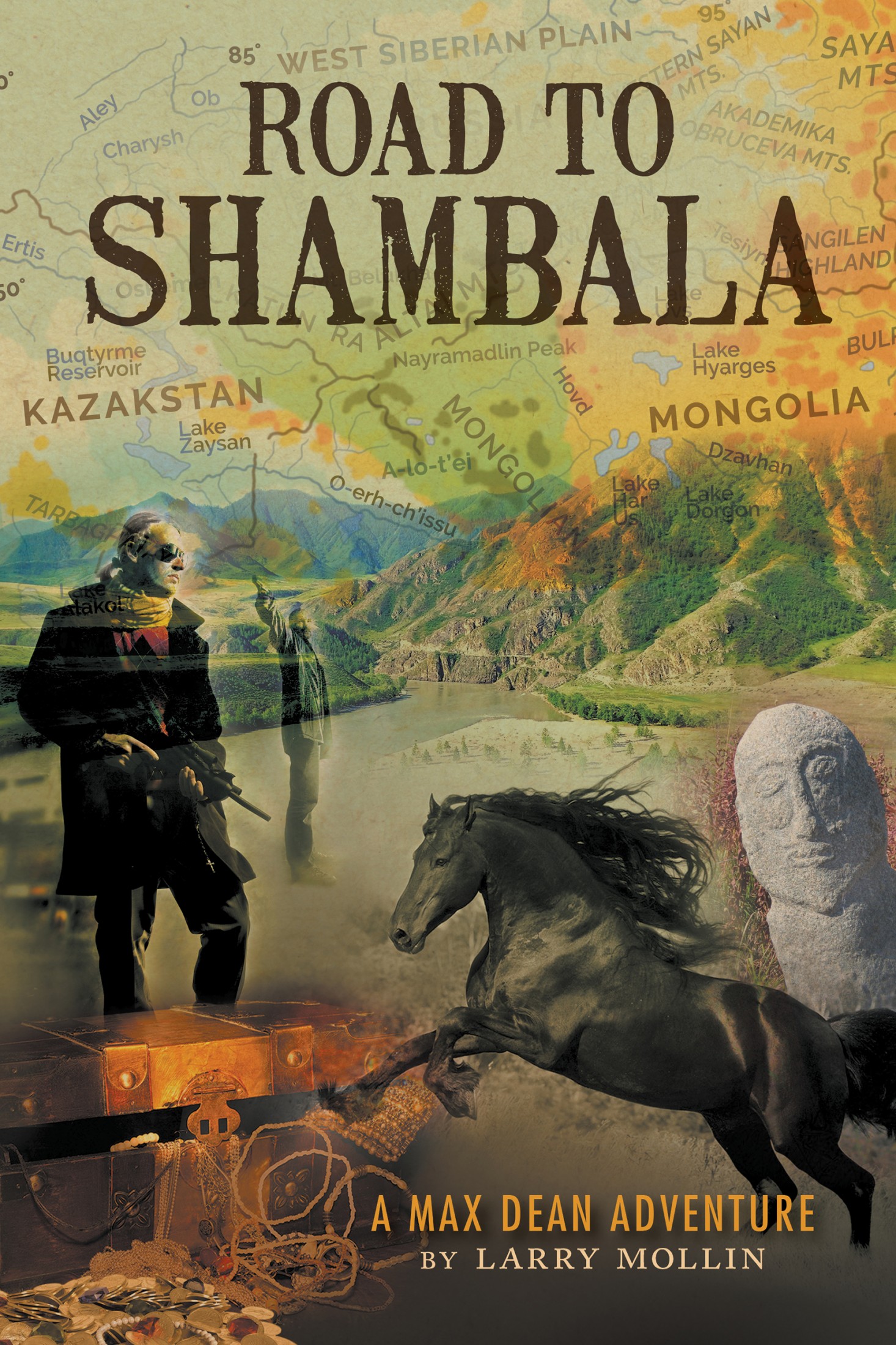 "Road to Shambala" by Larry Mollin has been released worldwide. This 270-page adventure novel is the third installment of the author's series about Max Dean, a retired private detective whose varied career has brought him around the world and created a truly unique set of skills. Happily retired and newly married, Max is pulled back into chaos when his mother-in-law Teresa arrives with evasive stories and unwelcome requests.
Begrudgingly taking a job for the dishonest Teresa, Max quickly finds himself double crossed and embroiled in a dangerous plot to reach the mythical Shambala, an underground valley in the Altai Mountains said to provide immortality – and contain the lost treasure of Genghis Khan. In pursuit of Teresa, Max must venture into the wilds of Mongolia and contend with a Russian oligarch with unthinkable money and power.
This wild yarn, often funny and raunchy, connects legend with history and finds the hero facing challenges he never thought possible. With an eclectic cast of colorful characters and riveting action, Mollin completes his Max Dean trilogy with a twisting, continent-hopping escapade that keeps readers turning the page.Road to Shambala (ISBN: 9798985400007) can be purchased through retailers worldwide, including barnesandnoble.com and Amazon. The paperback retails for $14.99. Wholesale orders are available through Ingram.
From the back cover:Max Dean, the blissfully retired private detective, writer, and music biz, security consultant, is thrust into a perilous search for his new wife's reckless mother. Teresa holds the secret to the location of Shambala, an underground valley of enteral life. In the Altai Mountains on the border between Kazakhstan, Mongolia and southern Siberia, Max is not the only one after his unscrupulous mother-in-law. A dying Siberian, mining titan with the money to move mountains and a rogue army, is more determined than ever to find Teresa and the fabled treasure of Genghis Khan.
On the journey to Shambala, Max is aided by an ancient Kazak, his wife's philandering, first-husband, a local, lady pugilist and an ex-rock and roll roadie, smuggler king. Madness ensues as another Max Dean adventure tale blazes across continents and a millennium or two.
About the author:
Before moving to Los Angeles, Larry Mollin was a playwright and Artistic Director of Toronto, Canada's Homemade Theatre, a seminal performance group of the 1970's. Transitioning to Hollywood he became a writer and producer of Pime Time TV for over 30 years beginning with CHiPs. He's best known for his work on Beverly Hills, 90210 for which he wrote and produced one-hundred twenty-eight hours from 1993-1998 the zenith of the show's success. Larry returned to the theatre world in 2012 with a 1960's-themed trilogy of plays produced in New York City, London and Martha's Vineyard. Turning to long form, Road to Shambala is Larry's third novel in the Max Dean adventure series. Besides also being a published poet and songwriter, Larry is the co-host of the internationally popular podcast The Beverly Hills 90210 Show.About MindStir Media:
MindStir Media LLC is an award-winning book publisher. To learn more about publishing a book with MindStir Media, visit http://mindstirmedia.com or call 800-767-0531.
Media Contact
Company Name: MindStir Media LLC
Contact Person: Jen McNabney
Email: Send Email
Phone: 800-767-0531
Address:1 New Hampshire Ave Suite 125
City: Portsmouth
State: NH
Country: United States
Website: https://mindstirmedia.com/