Rucking Is Fine, but Kettletrekking Is Better According to Trainer and Coach Taco Fleur
Rucking might be all the rage today, but kettlebell coach and CrossFit trainer Taco Fleur says kettletrekking builds muscle faster and delivers better gains in endurance.
Vlore, Albania – April 28, 2022 – Rucking is a popular new way to build muscle while walking or hiking, but Taco Fleur, the founder of Cavemantraining and a global kettlebell training expert, says kettletrekking delivers better results. That's good news for the millions of people in the world interested in transforming their physique.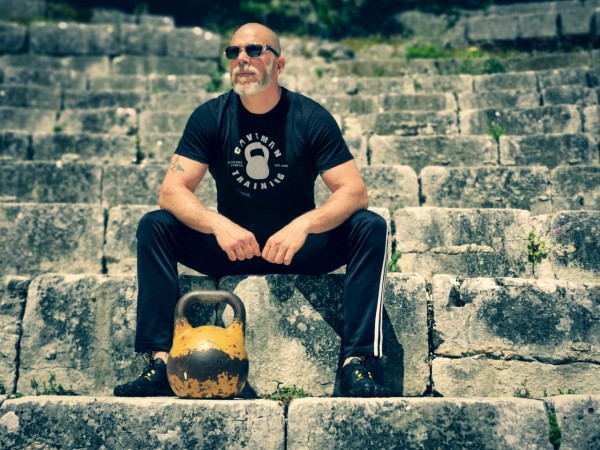 According to the World Health Organization (WHO), 25% of adults don't meet global recommended physical activity levels, and more than 80% of the world's teens don't get enough physical activity. Rucking and kettletrekking can help change this situation, but the two methods are not similar.
"Sure, rucking builds muscle, particularly if weight and duration are personally challenging. It's good for core strength, as well as for building your legs and traps," explained Fleur. "Kettletrekking does so much more, though."
Rucking involves loading a backpack/rucksack and then going for a walk or hike. The benefits gained are directly related to the amount of weight loaded into the backpack and the distance walked, combined with any elevation changes during the trek.
Kettletrekking does not require a backpack, only a kettlebell. "Rucking adds weight, but it's restrictive," Fleur points out. "Kettletrekking is much more versatile because you're not tied to just carrying the weight on your back. It's also a simple matter to do a kettlebell workout at your destination, which isn't something you can say for rucking." It also provides the ability to work muscle groups that rucking doesn't, including the shoulders, forearms, and obliques. This wider range, combined with a little creativity, helps build muscle in these areas faster than would be possible otherwise.
Users can also get creative with how the kettlebell is held and carried. Fleur notes that kettlebells can be racked, carried on the back with two arms or one, carried overhead, on the traps, or farmer carried. For those who want to combine rucking and kettletrekking, the kettlebell can also be added to the backpack.
How much should the kettlebell weigh though? As a kettlebell training expert, Fleur's personal preference is for a 16kg/35.2-lb. kettlebell for shorter trips but chooses a 12kg/26.4-lb. kettlebell for longer trips. He also recommends solid metal kettlebells. "I'm not a fan of plastic-coated, cement-filled, or vinyl-coated kettlebells," he explained. "They're cheaper, but anyone who gets serious with kettlebell training will eventually need to spend a little more and go with competition kettlebells."
For more information about kettletrekking or the benefits of kettlebell training, visit https://www.cavemantraining.com. Taco Fleur also shares his kettletrekking adventures and kettlebell tips on the Cavemantraining YouTube page and the Cavemantraining Instagram page.
About Cavemantraining:
Cavemantraining was founded in 2009 in Queensland Australia and has since become a household name in the global kettlebell community for kettlebell workouts and online education. Currently headquartered in Vlore, Albania, Cavemantraining is the premier provider of online kettlebell workouts, kettlebell videos, online kettlebell certifications, and kettlebell books. Cavemantraining has served over 15,000 online students since its inception.
Media Contact
Company Name: Cavemantraining
Contact Person: Taco Fleur
Email: Send Email
Phone: +355 68 228 7297
Country: United States
Website: https://www.cavemantraining.com