Traders With Edge helps traders unlock potential by providing funds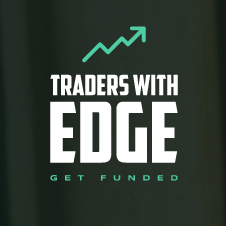 Traders With Edge helps traders who have potential by funding their accounts.
Traders with Edge is a US-based proprietary trading firm that funds and educates traders who want to quit their day jobs and become full-time traders. Their investment company, Symbiosis Capital, has been operating for a number of years in Australia, but it was a year ago that they decided to recruit new talent. Following this, they came up with the concept of Traders With Edge to search and screen potential traders.
So how does trader funding work?
Traders undergo a practical trading test (called a challenge) on a simulated trading account. To pass the test a trader must reach a profit goal within a set amount of time without losing a specific amount, or violating rules.
Once the trader has passed the challenge phase, the trader is employed on a performance contract basis. They trade for the prop firm with real capital of up to $1 Million USD.
The trader must continue to trade within the parameters and is eligible to keep 80% of the profits they make using the company's funds.
After the trader has reached certain milestones, Traders With Edge will continually increase the trading capital for talented traders up to $3 Million USD.
After a trader has traded with the prop firm for more than two years, they become eligible for the big league. If the trading is consistent, the trader will be prepared and presented to larger institutions from where they can be funded up to $30 Million USD.
"The biggest challenge for the part-time traders who want to trade full-time is the lack of capital. Our model changes the game for traders globally. A trader in Kenya has the same chance to become a full-time funded trader as someone in New York," said a spokesperson for Traders With Edge.
The Directors of this prop trading firm have an enviable track record in starting and growing companies successfully all over the world. The key to their success may be in their philosophy.
"The company always remains open to strategic partnerships that enable rapid growth." said the spokesperson.
Traders With Edge's mission is to fund 25,000 traders by the end of 2025 and bring about changes in the lives of many people. The firm plans to achieve this by providing the support, education, and trader funding that will help traders worldwide to realize their full potential and live their life on their terms.
For more details, visit
Website: https://traderswithedge.com
Join the Telegram channel: https://t.me/Traders_With_Edge_News
And follow @traderswithedge on Instagram, Facebook, and Twitter
About Traders with Edge:
Traders with Edge is a US and Hong Kong-based trading firm that funds and educates traders who want to leave their day jobs and pursue trading full-time to live life on their own terms.
Watch How Trader Funding Programs Work:
https://www.youtube.com/watch?v=R-WP-sh2fN4

Traders With Edge helps traders unlock potential by providing funds
Media Contact
Company Name: Traders With Edge, Trader Funding
Contact Person: Pauline Martin
Email: Send Email
City: Wilmington
Country: United States
Website: www.traderswithedge.com