Argentinean-American singer Daniela Sofia Bragagnolo aka "Nanu" turns up the heat in her latest music video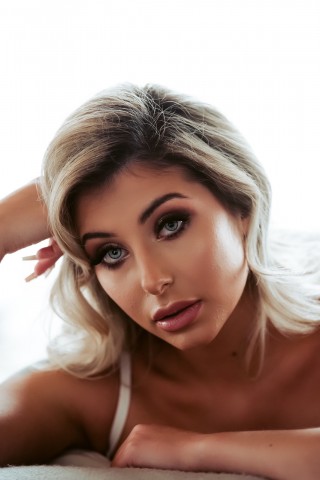 Born in Atlanta GA, Daniela Sofia Bragagnolo, popularly known as "Nanu" is an Argentian singer-songwriter currently living in Toronto. She entered the music scene and rose to popularity with hit songs like "Diss 2 My Ex", "Ting" and "Toda". Adding to the list of her glamorous music videos, she has released her latest track, in which she instantly captivates the viewer's attention, not just with a stunning video but with her powerful cadence and catchy songwriting skills.
Nanu developed an early interest in music and dancing and enrolled herself in piano and musical theatre. Soon after, a severe injury while dancing left her unable to walk properly but she decided not to give up and continued pursuing her passion as soon as she recovered. She went onto learning from popular artists like Valeria Lynch and landed her first role in a musical for "Willy Wonka and the Chocolate Factory" in Miami. Later she also auditioned and landed roles for The Lion King, Sleeping Beauty, and Newsies.
Nanu is highly inspired by artists like Beatles, Freddy Mercury. John Lennon, Shakira, Jenniffer Lopez, and Lady Gaga. "They inspire me day by day, not only because of their amazing music but because of their stories and their strength. I had to learn how to be strong from a young age, so at the end of the day what inspires me the most to create music is to build upon my strength and connect with my fans and help them build theirs", says the young artist.
Talking about her music, Nanu further adds, "I want my music to make people happy. I want people to dance to it, to heal with it, to grow with it, to inspire them. Music did this for me, and now I want to give back."
Currently enrolled at Ryerson University in Toronto for economics and finance with a 4.0 GPA average, an excellent scholarship, and president of course union title, Nanu is a beauty with brains. Having told by people that she is not "smart enough" to pursue such a program, Nanu proved everyone wrong with her dedication and hardwork, winning multiple academic awards.
"My journey truly began when I realized the potential I had if I gave in my all, and I decided to give it all in what I truly love and what I'm passionate about, music."
Nanu's journey in music truly began after meeting Caroline Akwe from LK Collective Media through ha mutual friend. She helped Nanu in improving her style, voice, capability, songwriting, and performance. The two are currently working on Nanu's first EP set for release later this year.
Watch Nanu's latest music video on YouTube.com.
More information can be found on her official website imnanu.com.
Media Contact
Company Name: LK Collective Media
Contact Person: Carloine Akwe
Email: Send Email
Country: Canada
Website: imnanu.com