TRICOAST LAUNCHES FREE STREAMING SERVICE: DARKMATTER TV
The newest destination for genre fans: the best sci-fi, horror, action and true crime entertainment all in one place
Los Angeles, CA – Oct 29, 2019 – TRICOAST TV presents DarkMatter TV: the very best content from the dark side.
"DarkMatter TV, a new ad-supported video service dedicated to horror, sci-fi, action and true crime, is launching on October 31 — just in time to celebrate Halloween with some scary flicks. The new service will be available on Android, iOS, and a number of smart TV platforms," learned Variety exclusively.
TriCoast TV announces the launch of DarkMatter TV – the app and linear network for genre fans of sci-fi, horror, action and true crime entertainment. Launching Oct. 31st, DarkMatter TV will be a free streaming service available across all various devices, including mobiles and tablets (Google Play, Android, Apple iOS), OTT devices (Roku, Apple TV, Amazon Firestick, Chromecast), Smart TVs (Samsung, Vizio, TCL, Hisense, Phillips, LG), gaming consoles (PlayStation, Xbox) and more.
As more customers are cord cutting, and also gravitating away from the high costs of subscription streaming services, data from Deloitte, Nielsen and others indicate the future of independent film lies within the creation of specialty AVOD (Advertising Video on Demand) and OTT (over the top) streaming platforms.
The leading subscription services, like Netflix, Hulu, and YouTube, have massive libraries of content, however, most of that content is irrelevant to genre fans, and sorting through it can take hours. DarkMatter TV was created in response to choice fatigue for genre fans and to promote the discovery of hard-to-find new genre titles. The DarkMatter TV App and accompanying Linear TV channel is designed as an entertainment destination where viewers are able to watch genre content for free with commercials.
But while the mainstream platforms are charging – Disney+ ($6.99 per month), Apple TV+ ($4.99 per month) and CBS All Access ($5.99 per month) – DarkMatter TV will be FREE. You may also subscribe to DarkMatter TV commercial-free for $4.99 per month.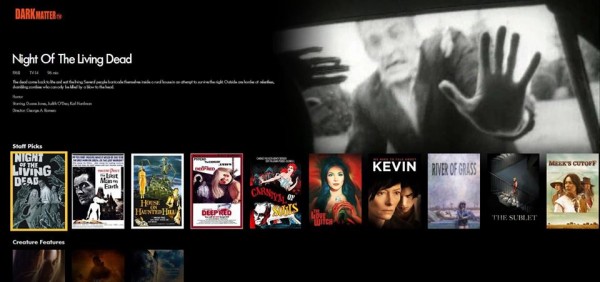 DarkMatter TV has acquired content from U.S. and other territories to curate the ultimate collections of films, TV series, and digital entertainment for the sci-fi, horror and action fans. Hand picked by the creators themselves, DarkMatter TV provides studio hits from the past five decades, underground/independent fan favorites, glorified cult classic series, shorts with an online following, and additional top-notch viral content.
Starting with over 400 titles, DarkMatter TV has curated libraries both old and new.
With classic hits like Dario Argento's Deep Red (1975) and William Castle's House on Haunted Hill (1959), DarkMatter TV will also feature recent titles like Ip Man: The Final Fight (2013), Anna Biller's The Love Witch (2016) and Police Story: Lockdown (2015), starring Jackie Chan. Additional noteworthy titles include ABC Australia's biggest true-crime hit, Who Killed Dr. Bogle and Mrs. Chandler? (2006), which was awarded 'Most Outstanding Documentary', and irreverent sci-fi TV series, Soul Mates (2014 – 2016).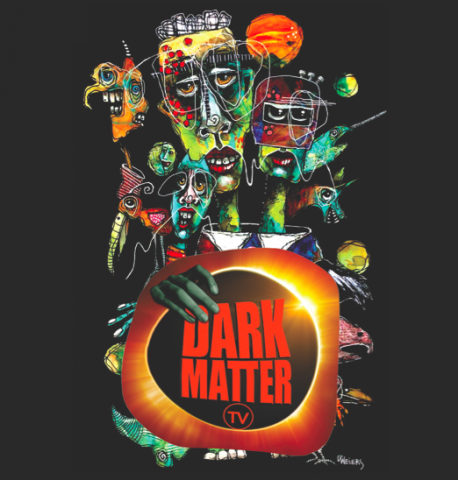 Highly-curated for genre fans' convenience, DarkMatter TV's exclusive collections include: "True Crime: Killer Content", "Mind-Benders & Mad Scientists", "Darkumentaries", and "Classic Action from Bruce Lee to Vin Diesel".
DarkMatter TV will have an updated newsfeed of upcoming events, special releases and exclusive news for the die-hard genre fans, so you'll never miss out. Customers can subscribe directly from their iPhone, iPad, Apple TV or Android devices for free, and receive news about upcoming events and new releases on the DarkMatter TV app here or on Google Play.
DarkMatter TV has also partnered with major worldwide mobile device companies to expand the App and Linear channel to the international market in Q2 2020. DarkMatter TV has future plans to create and license original content. Backed by social media, digital marketing, and PR teams under the Social Mafia label, DarkMatter TV is dedicated to growing an avid and loyal audience of genre fans.
Read more about DarkMatter TV on Variety here: https://variety.com/2019/digital/news/horror-movies-free-true-crime-darkmatter-tv-1203386366/.
For more information about DarkMatter TV, please visit www.darkmattertv.com. Follow DarkMatter TV on Twitter @TVDarkMatter (https://twitter.com/TvDarkmatter), Facebook (https://www.facebook.com/DarkMatterTV/) and Instagram (@DarkMatterTVapp). Please contact DarkMatter TV at [email protected] for more information.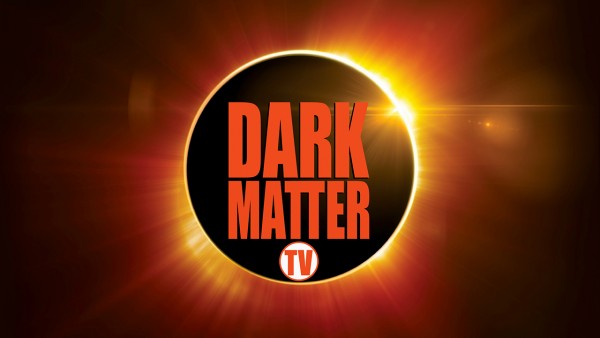 About DarkMatter TV:
DarkMatter TV is an A-VOD app and Linear TV channel that is available in the U.S October 31st 2019, and available in Africa, and South East Asia Q2 2020. Founded in 2019 by TriCoast TV, DarkMatter TV features science fiction, horror, and action themed content that is expertly curated by our staff TV, film directors and festival Programmers. DarkMatter TV's operations are based at TriCoast Studios in Culver City, CA, United States.
Official app page: https://apps.apple.com/us/app/id1474261935
About TriCoast TV:
TriCoast TV is a premium provider of Genre content for fans worldwide. The company is also located at the TriCoast Studio facility in Culver City, Los Angeles.
Founded by: Marcy Levitas Hamilton, Strathford Hamilton and Daisy Hamilton. The curation and acquisition team is headed by Daisy Hamilton.
For more information, please visit: https://www.tricoastworldwide.com
Media Contact
Company Name: TriCoast Entertainment
Contact Person: Jenna Wilen
Email: Send Email
Phone: 3104587707
Address:11124 Washington Blvd.
City: Culver City
State: California
Country: United States
Website: http://www.tricoastworldwide.com