Started writing music at the age of 7, artist Don King now releases his first single "Nautious" with Bentley Records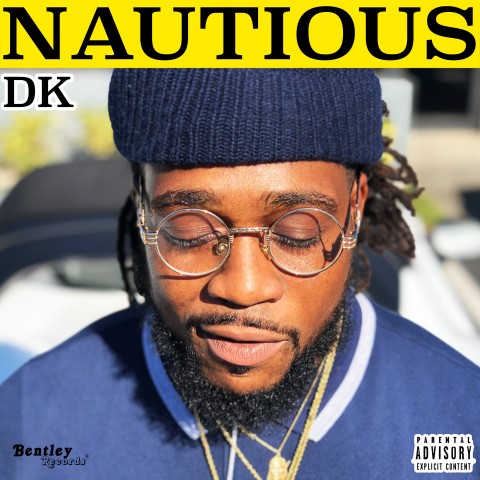 It is said the artists are born and not made. Well, it stands true for the Hip Hop artist Don King aka DK who started writing music at the age of 7 and inspired by his elder brothers he began absorbing all areas of the Hip Hop craft. By the age of 13, he started creating beats and recording continuously, while dodging troubles of the teen life and using music as an escape. It seemed that one day he would become a star and he did by receiving his first big break at the age of 17 when he performed at the Uncle Al festival along with present legends of music like Miami, Pitbull, Florida, Rick Ross, and Toro. Fast forward to present, he is now an established name in the music industry and signed by the popular music label Bentley Records who have released his new single "Nautious" on major music platforms.
So far, Don King has released 5 mixtapes and his latest one is PM (Premeditated Murder). He has a numerous list of Smash hit singles & remixes Like the catchy street banger Pesos, PakzOut & In the Field (Jamaicanz) a remix of Lajaun Slimms "Haitians" that went viral immediately after it was released. Some of his Biggest events were the Riding big car show in Orlando, Fl and the Hoodstock reunion summer fest in Lake City, Fl with crowds of over 2000 people in attendance. With Such a unique sound of soul with strong wordplay on any rhythm from Trap to Reggae DK is Now setting up for Promo tours as he gathers his next body of work while collaborating with various upcoming artists.
Don King was born in Miami as Khiry Hakeem Murphy and developed an early interest in music, thanks to his older brothers who were influenced by Hip Hop. Growing up, he was inspired by legendary singers like Dennis Brown, Michael Jackson, T-Pain, Outkast and Jay Z.
Listen to his latest track Natious on Bentley Records.
Instagram: http://instagram.com/ITSONLY1DK
Media Contact
Company Name: Dade Fire Inc/SLDMG/Bentley Records
Contact Person: Rico
Email: Send Email
Country: United States
Website: www.youtube.com/user/YungDon305