321 Ignition and ShipYourCarNow Join Forces to Bring Reliable and Affordable Shipping Options to Car Dealerships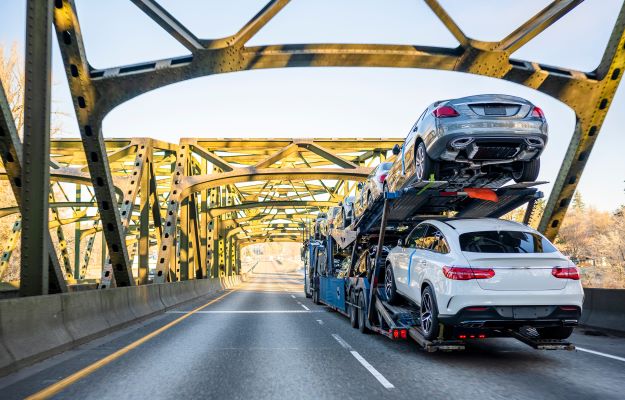 ShipYourCarNow aligns with 321 Ignition to deliver more options to car dealers and help them ship and sell cars faster!
Two Major Disrupters in the Auto Industry Establish A Strategic Partnership for Competitive Advantage –
Automotive retail trailblazers – 321 Ignition and Ship Your Car Now (SYCN) – are forging a strategic partnership to help car dealerships maximize their online customer experiences, drive more traffic to dealer showrooms and ultimately help car dealers sell more cars, faster.
Seattle, WA / Boca Raton, FL – October 28, 2019 – 321 Ignition is a tech and digital marketing solution provider dedicated to creating an omnichannel service for automotive dealerships. The company launched in the summer of 2019 and is already delivering 52% higher online engagement and showroom traffic for the family of dealerships that joined the platform since its national roll-out.
SYCN is a vehicle transport and shipping company utilizing more than 13,000 vetted carriers across the U.S and has an annual growth rate topping 30 percent.
Both companies are entrepreneurial ventures, capturing market share, and expanding organically because of the strength of their superior UX/UI technology, premium service standards and protocols. Together they are teaming up to tame the wild west of the online car shopping, shipping, and transport marketplace. SYCN, founded in 2010, competes with the most prominent players in the auto transport field, including Jack Cooper Relocation, CarsArrive, Acertus formerly Metrogistics, Montway, and Ready Auto Transport.
"We're the White Hat Guys in a business category that has grown like wildfire on the internet without any real service standards," Executive Vice President of SYCN John Robertson said.
321 Ignition's market exclusive mobile-first UX/UI design and customer-first functionality paired with its turbo-charged engagement, customized information, and sales conversion tools are revolutionizing dealerships' online car sales.  
"We believe SYCN is the ideal strategic partner for 321 Ignition because our core missions are to provide car dealerships with the best service and we're both motivated by ensuring the best possible transaction experience and emphasizing transparency and customer-first values in everything we do," CEO and co-founder of 321 Ignition, Lyamen Savy said.
SYCN CEO Gavin Kesten, a South Florida entrepreneur, founded his company after a sketchy experience transporting his newly acquired, high-performance customized Mustang through an online auto shipping operation.
"The whole thing was crazy," Kesten said. "I booked the transport online with an outfit that, as it turned out, probably folded and disappeared before I put down (the) phone. Then in the middle of the night, a shady gentleman in a hooded sweatshirt showed up at my home demanding an arbitrary cash payment to unload my Mustang."
It became apparent to Kesten that there needs to be a better way to ship vehicles, he proceeded to build a company that is now the highest ranking in the Personally Owned Vehicle (POV) transport industry. After several years Ship Your Car Now became a vital partner to more and more businesses as the reputation for on-time, cost-effective performance grew beyond the POV market.
321 Ignition and SYCN are on a joint mission to eliminate the stress of unknown variables in the car purchase process by assuring a superior customer experience that provides full transparency and brings car dealerships closer to their prospective buyers. They provide detailed information and deliver a seamless process for car shoppers from advance research to a newly acquired vehicle.
About 321 Ignition
321 Ignition was founded in 2018 by marketing veterans Lyamen Savy and DJ Haddad. Their mission is to help dealerships win young customers for life. Focused on Gen Z and millennial shoppers, 321 Ignition offers innovative, mobile-first platforms customized for any sized car dealership, new or used. 321 Ignition offers a time-saving online customer service experience optimized for a generation on the go.
Visit www.321ignition.com for more information. "LIKE" us on Facebook and follow us on Instagram, Twitter, and LinkedIn.
About Ship Your Car Now
Since 2010, Our single-minded focus on the transportation of vehicles and equipment has allowed us to provide nationwide auto shipping services and smart, efficient, seamless integration to our customer's websites and business processes.
Visit ShipYourCarNow.biz for more information.
Media Contact
Company Name: 321 Ignition.com
Contact Person: Cindy Carrasquilla
Email: Send Email
Phone: 6466459056
Address:63 Unoquowa Rd.
City: Fairfield
State: CT
Country: United States
Website: www.321ignition.com