Introducing flasHOLR, the new On-Demand app offering services for Moving Furniture, Vehicle Towing and Point-to-Point Pickup Delivery
FlasHOLR is an all in one app that offers on-demand services for Moving Furniture, Vehicle Towing, and Point-to-Point Pickup Delivery. The app is consists of two functional apps, flasHOLR Driver and flasHOLR Customer.FlasHOLR Driver is platform that enables anyone with a truck, van or car to make extra money in their spare time. The driver app is launched prior to the customer app for calling all the drivers to sign up. Therefore, by the time customer app is launched, there will be enough drivers to cover all customer requests.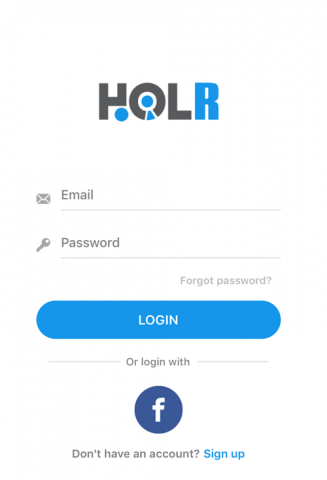 Customer App Login page
With the flasHOLR customer app, the customers can register using their basic details and start requesting for service providers. In a regular scenario, if the customer is looking to move furniture or appliance, they'd call a pickup truck service or moving service which is often very expensive and time-consuming. However, with the flasHOLR app, they can simply request a vehicle only or vehicle with labors to move the furniture from any pickup location to any destination location, and without worry about returning the vehicle afterward, which will save them a lot of time and costs.This smart app is embedded with Google Maps to get the shortest route between two specified locations. Thus, it saves fuel, energy, time of its drivers and reduces the amount customers have to pay for the service. Customers are able track the driver real-time location as well track the order progress status.
Rest assured, whether the customers want to move furniture after purchases from Craiglist, Facebook Market, stores, or between apartments/houses, now, customers have an ideal solution at their fingertip.
To use the flasHOLR Driver app, any driver can create an account in the app, by entering their personal and vehicle details as well as valid documents for verification. The background verification process will be implemented by an accredited third-party. After the verification is done, all drivers that pass can go online, start receiving a request from the customer app and earn money.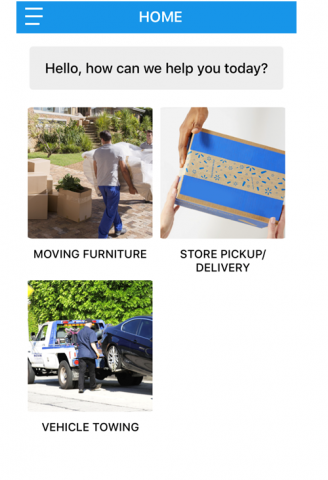 Customer App Home Page
Service assignments for each driver will be depending on the vehicle type, and additional equipment (e.g., towing equipment) that each driver has. Drivers with pickup trucks or van can provide moving furniture services. For any moving request asking for vehicle and labor, the driver app has Stopwatchfeature to count exact time from start to finish of the loading and unloading process. Drivers can chat with customers during the order process. The payment that driver can potentially get will be based on distance mileage and labor usage minutes.
Don't have any pickup truck or van? Don't worry. People with any car can still be a registered driver of flasHOLR app. They can offer point-to-point (P2P) pickup delivery service, which basically offers instant courier services to connect places to places either houses, offices, favorite restaurants or stores, within just a click away. It requires no merchant registration, unlike the other food delivery apps. The payment that driver can potentially get from P2P service is based on flat fee and distance mileage.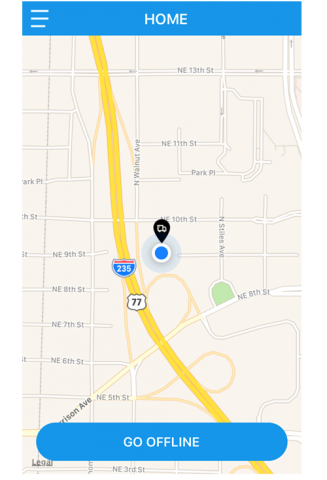 Customer App Moving Furniture Booking Info Page
In addition, drivers who own a pickup truck or any vehicle with towing equipment can directly offer towing services to the customers and earn extra money at a higher range. The payment that driver can potentially get from towing service is based on hookup fees and distance mileage.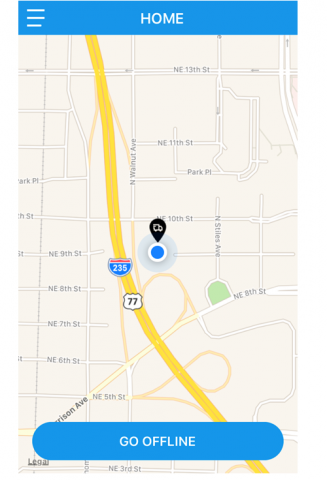 Driver App Home Page
The driver app is available for free download at Google Playstore and App Store.
The customer app is also available for free download at Google Playstore and App Store.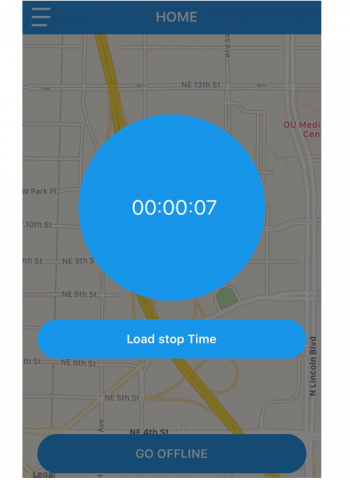 Driver App Timer
Media Contact
Company Name: Nonika, LLC
Contact Person: Lily Jiang
Email: Send Email
Country: United States
Website: holr-apps.com