PubHTML5 Releases an Online Catalog Maker for Creating 2019 Holiday Catalogs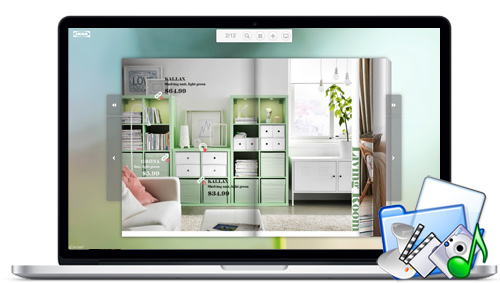 PubHTML5 released an online catalog maker that is specially developed for users who want to showcase their products and services for the upcoming holiday season.
PubHTML5, a top-notch digital software developer, today released an intuitive online catalog maker for designing the 2019 holiday catalogs. This is the best gift for enterprises and individuals looking to promote their products and services for the upcoming holiday season. The software is customized to suit the high expectations of both businesses and their customers. For those enterprises that have been yearning to penetrate international markets, the online catalog maker is the ideal tool that will help them realize their goals.
The new version of online catalog maker is aimed at helping users build a stronger online presence and strengthen their relationship with vast consumers during the holiday season. It has a rich set of features and plenty of publishing options that clients can utilize for better business outcomes. It will also help them improve their marketing techniques to attract new customers and business opportunities across the globe.
"We have no doubt our online catalog maker is going to open new business opportunities for many enterprises," said Jason Chen, Chief Technology Officer of PubHTML5. "This new shopping catalog software has been developed with advanced features and resources that empower users to take their business to a higher and more interactive level. We have set a stronger pace for our clients to continue to grow and enhance their marketing techniques."
One of the best features of the online catalog maker is the e-commerce embedding tool. With this feature, users can offer their customers in-store shopping experience by including product prices and a PayPal payment option in their catalogs. Consumers can view animated videos of the products they like and make their purchases instantly from the shopping catalogs. There is no need to build a web store; everything provided by PubHTML5 will meet both users and their audiences' expectations.
PubHTML5 has brought a new catalog creating experience to marketers. The outstanding features provided by the software enable users to display product content with dynamism using animation effects and rich multimedia. The audiences will easily be inspired and convinced to purchase the products after interacting with them. By integrating Google Analytics, users can track the behaviors of their clients and develop products that match their requirements.
For detailed information and excellent catalog designing opportunities, check out its website at http://pubhtml5.com/
About PubHTML5
PubHTML5 is a reputable digital software development firm that offers creative solutions for designing and publishing digital publications. PubHTML5 serves a wide range of local and international clients with innovative software products.
Media Contact
Company Name: PUB HTML5
Contact Person: Anna R. Jarvis
Email: Send Email
Phone: +86 020-61972665
Country: China
Website: http://pubhtml5.com/