Baseball Lifestyle Company Baseballism Now Has 9 Locations
Baseballism is a premium lifestyle brand based on the history, class, and tradition of the baseball game. #AmericasBrand. Baseballism specializes in baseball-themed clothing, jewelry and novelty items for baseball fans young and old. Their clothing designs are inspired by the love for baseball and to fit a baseball player's lifestyle. We create baseball t-shirts, hats, hoodies, shorts, accessories such as sunglasses, backpacks, jewelry, caps, leather bags and much more.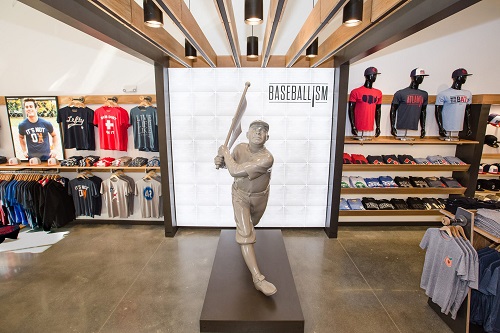 Baseballism is expanding every year. Baseballism, which currently has locations now in Scottsdale, Cooperstown, Atlanta, Chicago, Boston, Arlington, and Portland, provides the best quality baseball clothing on market.
Here are 9 main Baseballism Locations:
1. Baseballism Irvine – address: 862 Spectrum Center Dr. Irvine, CA 92618
2. Baseballism Portland – address: 2215 NW Quimby St Portland, OR 97210
3. Baseballism Scottsdale – address: 3961 North Brown Avenue, Scottsdale, AZ 85251
4. Baseballism Texas – address: 1650 E Randol Mill Rd. STE 125 Arlington, TX 76011
5. Baseballism Director Park (Portland) – address: 875 SW Yamhill St. Portland, OR 97205
6. Baseballism Cooperstown – address: 131 Main St Cooperstown, NY 13326
7. Baseballism Chicago – address: 1027 W Addison St. Suite A107 Chicago, IL 60613
8. Baseballism Boston – address: 71 Lansdowne St. Boston, MA 02215
9. Baseballism Atlanta – address: 900 Battery Ave SE #1015 Atlanta, GA 30339
Are you looking for a new spot to get baseball clothing, accessories and more? Visit Baseballism Cooperstown at 131 Main St, Cooperstown, NY 13326 location.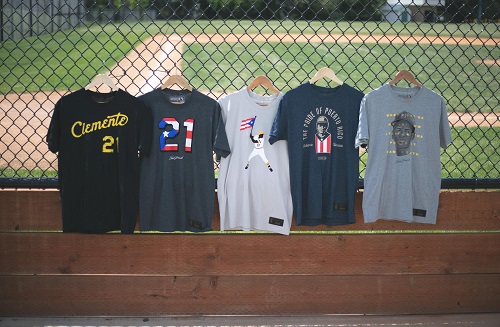 With a 4.9 rating out of 211 reviews in New York on google so far (1 of their 9 locations) Baseballism Cooperstown location has already made a good impression.
Marcie Tuey wrote, "This is the cutest store. I am a baseball mom who loves the specialty apparel and stuff that is available in this store. I finally purchased a tote that I have been looking at for years. Colin was very kind and helpful. We will be back."
Travis Orton added, "Great store for baseball fans! Slick and unique styles for fans of any ages. Cooperstown-only designs you can't get at other stores if you're looking for something to commemorate your visit. Friendly and knowledgeable staff as well."
Shane Swearingen, "Baseballism has excellent customer service and is a great place to learn about the history and traditions of the game. Apparel is very creative and is top quality. They have awesome baseball caps on top of it all. Ask for Josh and he will take extra good care of you."
If you are near Cooperstown, NY. Head on over to check it out: Baseballism Cooperstown, NY is open from 10 a.m. – 6 p.m. or visit www.baseballism.com
Media Contact
Company Name: Baseballism
Contact Person: Carl K.
Email: [email protected]
Phone: 9712363050
Address:131 Main St
City: Cooperstown
State: NY 13326
Country: United States
Website: https://www.risemarketing.org/