Treecise launches a Kickstarter campaign for their Steel-Wood Watch collection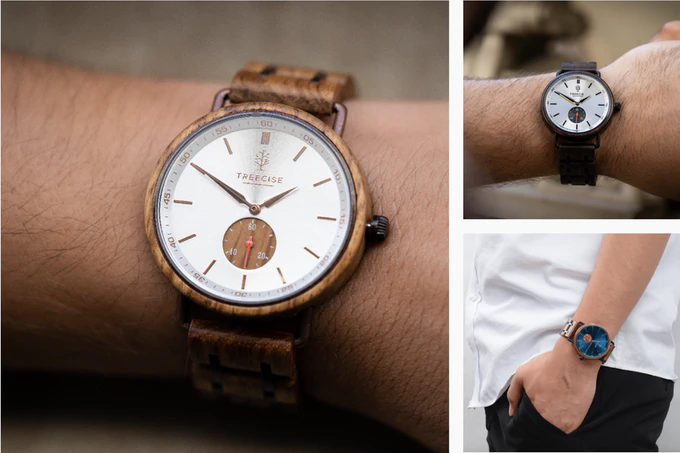 Makers of innovative hardwood watches, Treecise Inc., announces the launch of a fundraising campaign on Kickstarter for their unique Steel-Wood Watch collection
The All Natural Wood + Metal Watch for Any Occasion campaign has been launched on Kickstarter by Treecise Inc. to raise funds for their innovative watches. Treecise is a timeless timepiece that combines the strength of steel and the natural wonder of wood, offering fashion enthusiasts across the globe the strength and smoothness of steel and the natural uniqueness of hardwood.
Wristwatches have been around for centuries and have evolved over the years to become increasingly important in the daily lives of men. Watches have become increasingly popular in recent times as they do not only serve as a timepiece but also as a fashion item that completes the look of an individual. Several fashion brands have emerged to provide their customers with unique timepieces to meet their diverse needs, with wood watches seemingly led the way of the revolution. Unfortunately, many of the available wood watches do not satisfy the needs of customers. This is where Treecise is looking to make a difference, offering awesomely comfortable, effortlessly eye-catching wristwatches with a look and feel that provides a refreshing antidote to the all-metal wristwatches of today.
The watches are made to define a unique personality by providing precision for the wrist. One of the fantastic features of Treecise watches is the use of high-quality woods that makes every piece unique in color and grain pattern, with every piece telling a story and offering originality and individuality to ensure that no two watches are the same.
Other fantastic features of the watches are the case, clasp, crown, and quick release spring bar, which are all made from high-quality 316L stainless steel. The face of the watches is also uniquely designed with elegant scratch and shatter resistance surface formed from the finest sapphire crystal and the dial made from wood marquetry, handcrafted in France for pure quality.
The fashion watches feature a wide variety of hardwoods sourced from different parts of the world. The woods include Black sandalwood, North American Olive Wood, Walnut, and African Rosewood.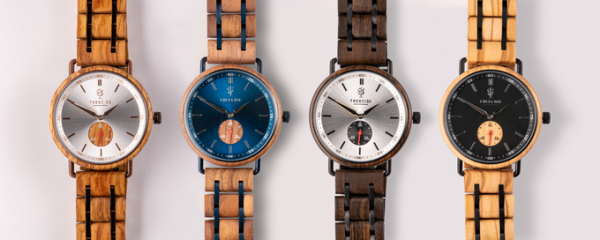 For more information about Treecise and how to be among the first people to acquire their unique collection of hardwood watches, please visit the fundraising campaign on Kickstarter.
Information about the wood watches is also available on the website – https://treecise.com/, Facebook, and Instagram.
Media Contact
Company Name: Treecise, Inc.
Contact Person: Support
Email: Send Email
Country: United States
Website: https://treecise.com/