India China Industrial Park Project Landed Officially and Sino-Indian Bilateral Trade Cooperation Accelerated
According to public reports, on September 30, the government of Gujarat State of India signed a MOU on collaboration with the visiting delegation of CASME (China Association of Small and Medium Enterprises), which marked the formal landing of the India China Industrial Park Project in the Tolera Wisdom New Area of the state.
Reporters of Overseas Chinese Media learned from the Park that the project will settle 15,000 jobs for this region directly and indirectly. Three sub-parks including Home Appliances Industrial park, Furniture Industrial Park and Fine Chemical Industrial Park will be built within the India China Industrial Park, to provide more choices and conveniences for Chinese enterprises' investments in India.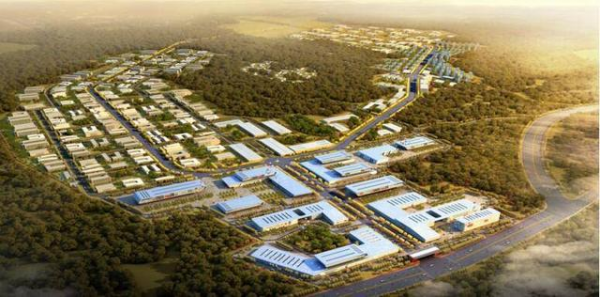 The day after signing MOU coincides with the 70th founding anniversary of the People's Republic of China. India's Prime Minister Modi posted a Weibo in Chinese for congratulations, in which he wrote that, "India attaches great importance to its friendship with China and looks forward to further developing our political, economic and trade relations and cultural exchanges so as to benefit the two peoples."
Nowadays, China is India's largest trading partner, and India is also China's largest trading partner in South Asia. According to statistics, Sino-Indian bilateral trading volume exceeded 95 billion US dollars in 2018, which will even exceed 100 billion US dollars this year. Over the past five years, China's imports from India have increased by 15%. What is more, in the first half of this year, India's trade deficits with China are down about 5% year-on-year, while its exports of agricultural products to China doubled over the same period last year. All of these show us the growing economic communications between India and China, which have already become the pillar of maintaining the mutual strategic relations.
The Sixth China-India Strategic Economic Dialogue was held to discuss the alignment of development strategy in September this year. At present, more than 1000 Chinese companies have been operating in India, with a cumulative investment of 8 billion US dollars, creating more than 200,000 jobs for the local area. Alibaba.com, an international e-commerce platform, has attracted tens of millions of SME members. More than two-thirds of Indian-invested enterprises in China have made steady profits, 40% of which will expand their investment this year. The great momentum of Sino-Indian relationship not only promotes the common development of our two countries, but also contributes to regional peace and stability.
Media Contact
Company Name: Hnwzzzx.com
Contact Person: Media Relations
Email: Send Email
Country: China
Website: http://www.hnwzzzx.com/