GM Land Solutions – Quality Landscaping In Their Roots
Starting your own business straight from school is a bold move. Gavin Mathison knew he had to be in immediate charge of his own destiny and chose the path of hard work over University. Following six months of unpaid work, in 2004, at just 17 years old, the first incarnation of GM Land Solutions was formed (without the Bank of Mum funding).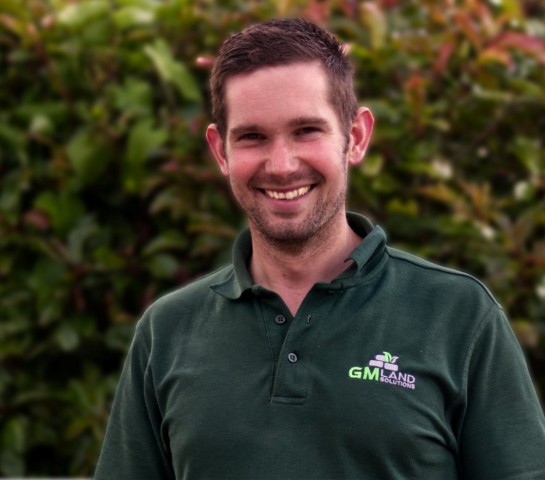 As many before him, Gavin had been cutting neighbours' lawns throughout his school years but, unlike many, Gavin understood that doing a great job meant more frequent bonuses and referrals. The entrepreneurial spirit was alive even then and those principles of quality and service remain true today.
"I know it's running out of style a bit but; turning up on time, keeping high quality standards and respecting the properties of those we work for are crucial to us. I grew up believing you do what you say you're going to do – tasks, timescales, budgets – and we do what we commit to do."
GM Land Solutions continues to grow and has recently acquired a Grounds Maintenance firm, working for property factors. This is going extremely well with new landscaping contracts in place for 2020.
The flexibility to work as sole contractor, or as part of a wider team; architects, garden designers, University of Edinburgh, house builders, housing associations is a big part of why the company has flourished. "We will often see a client who has a professional design that we will assess and just know from the design drawings that it can't be delivered for the budget. But I'll sit with the client and often we'll arrive at alternative garden solutions without the need for redesign. We have produced many end-end projects and also completed many successful landscape projects throughout Edinburgh with designers.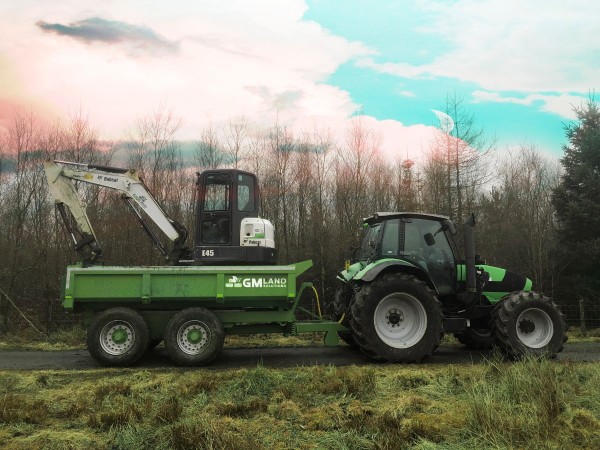 We have invested over £300,000 in specialist landscaping plant, machinery and professional vehicles. We employ all specialist landscapers, tree surgeons, site clearance and groundworks staff to carry out both commercial and residential landscaping in Edinburgh directly. The consequent benefit for clients is that we have no reliance on any sub-contractors and can guarantee we stick to our primary principles of quality, service and value."
Lynn Hill, an experienced designer and trustee of Gardening Scotland, has worked with Gavin on a range of projects, "As a garden designer there are certain qualities that I look for in a contractor to ensure that my clients have a very positive experience and are graced with the quality garden that they deserve.
Skilled and experienced workmanship, professionalism and proper consideration for attention to detail are all high on the list of 'must have' qualities required to bring a successful project to fruition.
Creating a show garden is no different, and for the Gardening Scotland 2019 event I recruited GM Land Solutions to the team creating 'The Garden Party' show garden.
Communication is key, being transparent right from the go. When pricing a job Gavin takes the time to work through the costings, from foundations to flowers, so that his client will always have a clear and accurate quote for the work – a far cry from the head-scratching, finger-in-the-air that can be a common approach to costing a landscaping project. A kind of 'off the top of my head' approach which leaves the client uncertain and often with a much larger bill at the end than anticipated. In contrast an accurate costing allows the client to budget, gives them confidence and treats them with the professionalism they deserve. This is one of the benefits of having a design, as all the details are worked through which enables the contractor to see clearly what is expected and cost it accordingly.
Gavin forewarned me that he won't 'go in cheap', a practice that some less scrupulous contractors will use just to secure a piece of work. Sometimes he will go over and above the norm to make sure that something is done right. Cutting corners are a big 'no-no' in the world of GM Land Solutions and as a landscape designer I'm always happy for all the corners to end up just as I designed them."
We all know how frustrating it is to wait for workmen who don't show. Not only is it inconvenient (let's face it, who has the time!), but it is discourteous and leaves us feeling disrespected. Punctuality and reliability are central components of professionalism, and this is something so important to Gavin that it is writ large on their website. "
As the GM Land Solutions business grows like a well-kept garden, Gavin remains clear, "If we deliver a £5,000 project or a £50,000 project, the one thing we must do is provide value for our client. We need them to be happy, delighted, even ecstatic! Only then are GM Land Solutions satisfied with our work."

GM Land Solutions serves the people of Edinburgh, Lothians and Scottish Borders with commercial and residential landscaping solutions. The business has been built stone by patio stone by Gavin Mathison for 15 years. The company is a large-project specialist. It owns all the plant and machinery necessary to carry out civil engineering and groundworks, site clearance, tree surgery, hard and soft landscaping, paving, fencing, driveways and factored grounds maintenance.
Media Contact
Company Name: GM Land Solutions
Contact Person: Gavin Mathison, Managing Director
Email: Send Email
Phone: 0131 445 3684
Country: United Kingdom
Website: https://gmlandsolutions.co.uk/