WholeFoods Magazine Announces 2019 Retailer of the Year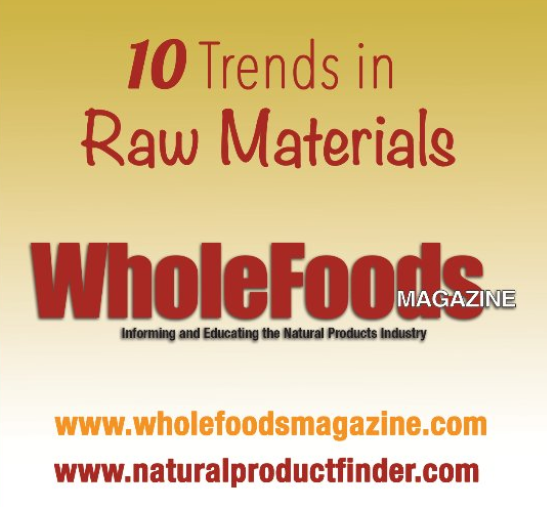 Rainbow Blossom Natural Food Markets & Wellness Center announced as 2019 Retailer of the Year award winner by distinguished national b-to-b magazine.
WholeFoods Magazine (www.WholeFoodsMagazine.com), a b-to-b publisher serving the natural products industry, has announced Louisville, KY-based Rainbow Blossom Natural Food Markets & Wellness Center (www.rainbowblossom.com) as its 2019 Retailer of the Year. This industry award, now in its 29th year, recognizes natural product retailers that focus on innovation, strong customer service and being a positive force in the community.
"We are proud to announce Rainbow Blossom as our Retailer of the Year," says Heather Wainer, Publisher of WholeFoods Magazine. "Over its 42 years in the industry, this second-generation family-owned business has been a model of innovation, commitment to the community and overall excellence."
Established in 1977 by Rob and Pumpkin Auerbach, Rainbow Blossom was Louisville's original health food store. The Auerbach's were committed to giving the community easier access to natural food through the market and cafe. Business was tough in the beginning, but then a phone call changed everything: The promoter for the rock band YES, in town for a show, called and asked if they did vegetarian catering…they didn't, but they decided to dive in anyway, and that decision lead to more catering to rock stars, and more success as interest in natural foods grew.
Rob and Pumpkin's daughter, Summer Auerbach, now manages Rainbow Blossom's four market locations and wellness center–and she's helped the business grow into what it is today: A place loyal customers go for supplements and healthy food, with delicious fresh organic local produce, a wide array of specialty foods and knowledgeable staff. Rainbow Blossom also hosts weekly "Wellness Wednesday" events with wellness practitioners, as well as special events like Vinyasa Yoga, Mom and Baby Time, The Rainbow Blossom Gluten-Free Fair and more. Beyond its doors, Rainbow Blossom supports organizations that are working to strengthen the Louisville community, especially those that focus on health and wellness and food and farming.
For decades, Rainbow Blossom has stayed true to its core mission of being "a resource for improving the quality of life for ourselves, the community, and our company," and that is why Rainbow Blossom was chosen as WholeFoods Magazine's 2019 Retailer of the Year.
Past winners have included such retail stores as Mama Jean's, Dean's Natural Food Market, Sprouts Farmers Market, and Whole Foods Market. Find more information about WholeFoods Magazine and the Retailer of the Year award at www.WholeFoodsMagazine.com
About WholeFoods Magazine:
WholeFoods Magazine is published by WFC, Inc., a family-owned media company based in South Plainfield, NJ. The publication has a mission to inform and educate natural products retailers on dietary supplements, herbs, HABA, homeopathy, and foods.
Digital products include wholefoodsmagazine.com and naturalproductfinder.com
Media Contact
Company Name: WholeFoods Magazine
Contact Person: Maggie Jaqua
Email: Send Email
Phone: 908-769-1160
City: South Plainfield
State: New Jersey
Country: United States
Website: http://www.wholefoodsmagazine.com/