AFRICAN SHADOW (AROUND THE WORLD IN AFROBEAT) BY INTERNATIONAL MUSIC PRODUCER AND SONGWRITER, DJ FREDY MUKS IS OFFICIALLY ENTERED IN (THE WORLD MUSIC CATEGORY) FOR NOMINATIONS IN 62ND GRAMMY AWARDS
"African Shadow" (Around The World In Afrobeat) is a 7-Songs Album whereby Dj Fredy Muks collaborated with 7 of his good FEMALE creative friends from USA, Mexico, Kazakstan, Armenia, Kenya, India & Canada to create a masterpiece. "African shadow" a standing testament to its creator's musical prowess and ability to seamlessly incorporate a variety of influences into a progressive, melodic and uniting album.
Many in the industry says this might be one of the most diverse collaborations they have heard and a great show of women's empowerment, a touch on world issues, the universal language of music, a true presentation of the term "world music" and just an overall masterpiece.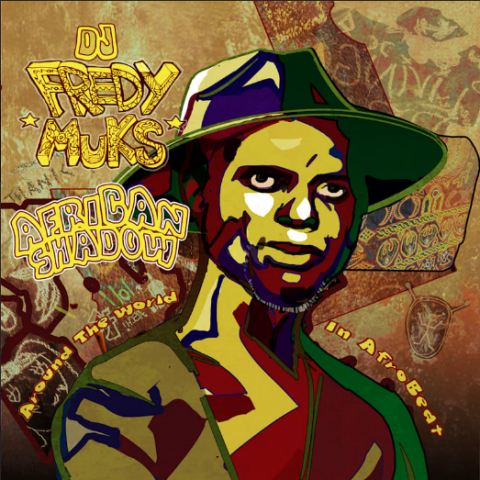 Fredy Muks is dubbed by fans and the press as 'the ambassador of multi-genre music' and has gained recognition as a producer, songwriter, and DJ. The Album "African shadow" (Around The World In Afrobeat) is an evidence of his work in the spread of AfroBeats music, an ode to women and a bridge to the world between cultures.
A product of years of composition, recording, and production. With songs about Global warming to songs for hopeless romantics, this album is filled with gems of lyrics and melodies for the ages, with inspirations from the likes of the renowned Afro-Pop legend, Fela Kuti, with a blend of electronic sounds, this album perfectly represents the state of the new age afro-pop music. AFRICAN SHADOW pulls inspiration from the past, present, future, and a variety of international influences.
Listen to AFRICAN SHADOW (AROUND THE WORLD IN AFROBEAT) LINKS BELOW:
https://music.apple.com/album/id/1475392947
https://open.spotify.com/album/7M7BIYB37U0K0OEhxU78Px
https://soundcloud.com/fredy-muks/sets/african-shadow-around-the-world-in-afrobeat
Connect with DJ FREDY MUKS: [email protected]
Media Contact
Company Name: Muks Entertainment
Contact Person: Lisa Delani
Email: Send Email
Country: United States
Website: https://www.muksentertainment.com/