Ludo6: Legacy Indian Game leaving players amused with its latest Worldwide Trend
An Entertainment Digitalist, CEO & Founder of India-based ByteGlance is the genii behind the Ludo6, a pot-hit game app, Ludo6 a Socially engaging game grasping it's competitors legacy behind. Launched on 14th Sept 2019. Getting outrageous tract among Play Store, App Store and Social media.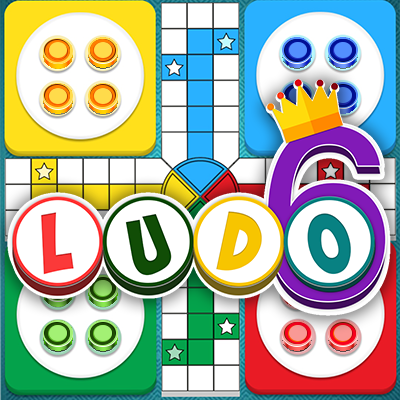 CEO of Ludo6, an ordinary Youth from India, had a charm from his early Teenage to Entertain people from his kinds of stuff. Popularly a fan of Games. Decades later growing with technology around, he founded ByteGlance in 2018. Following his true interest & hobby, he is developing a popular Entertaining range of mobile applications such as ScreenBeauty, VidWale etc. With same Karishma and charm, ByteGlance is leaving behind a legacy of top-charted Ludo game apps, with its unique & socially engaging Six-player Ludo Game application named Ludo6.
ByteGlance's small India-based development venture is a significant developer of the games & Entertaining apps. ByteGlance is the publicist of the game on the Apple App Store & Google Play Store along with many other applications stores such as Apkpure, Softonic, Aptoide etc.
Capturing Attention – Hitting the pot:
Ludo6 a family game! For the all age group of player, kids to elderly. In Old times played by Royals and now it can be enjoyed by you, your family, friends & colleagues. Ludo might seem simplistic at first glance, The game of Ludo6 is interestingly delightful and challenging once you dive into. Embarking upon new features patrons do not resist playing Ludo6 with worldwide multiplayer communication rooms for hours. Beat opponents and compete to achieve the rank on the Ludo community leaderboards.
Aiming to make patrons out of the Ludo6 game from an ever-increasing number of players . targeting the 2.5 billion gamers across the world. Ludo6 uniquely capturing trend among the Gamers from across globe with its social features. So far it's been shared by the mobiles via APK files sharer, now it's all set to make a buzz on Apple App store & Google Play store. It is all set to bring variations and freshly developed user experience & interfaces with eccentric specialties in which the audiovisuals provide player's a vivid sensation.
Here are the links for this exciting app:
Official website: https://ludo6.com
Ludo6 Android – https://play.google.com/store/apps/details?id=com..Ludo6
Ludo6 iOS – https://apps.apple.com/us/app/ludo6-ludo-chakka-game/id1474459021
Or You can simply search "Ludo6" on Apple's Appstore or Android's Google PlayStore to get the thrill.
CEO of ByteGlance, the brain behind Ludo6, has a vision in mind that the a newly launched Ludo6 Concept game with the features like Worldwide chat rooms, Facebook invites, leader ranking board and multi-language support in Ludo6 will ignite it up to universal projection in the gaming industry. Having the Sleek user interface with theme uniquely intrigues players. It will virtually venture into ancient royal times where the Ludo board can be seen composed of best of Strategy blocks and the ancient hieroglyphics engraved.
Having found out that there were different variants of the game, with very different rules and limited functionalities. Some of the features, Ludo6 team realized would translate old fashioned app into a engagement app that sticks it's user for hours as glue. For instance, There were almost 15+ variants of ludo board game with having limited functionality with old fashioned tendency which was slowing down the interest of generation. Hence they introduced exciting features such as Six players board, Worldwide Guest board & Chatrooms which help the player to engage with the global players.
According to Major Marketing influencers and the App store analyst platforms such as AppAnnie, Countly and Google's latest Universal Analytics, socially engaging games are more likely to get the tract among the users.
Considering the demand from Global users, ByteGlance had planned to add multi-language support from day one of it's release. Knowing the pain point of the game users, Ludo6 is kept away from the Ads, so the user can enjoy it seamlessly.
Future Expeditions
The features with Ludo6 are impressive when we consider the fact that similar apps in the market loaded with a bunch of Ads with limited functionality decrease the user's interest level. Ludo6 seems promising to excite the Ludo board users across the globe. According to market analyst and competitive intelligence reports, Promising features of Ludo6 likely to take the ByteGlance on the top-spot of App stores vendor list.
Seemingly Global Games App Market Advances Its Trajectory of Sound Growth, along the way, it presents the opportunity to startups like ByteGlance to come with app ideas.
Social links:
Facebook: https://www.facebook.com/ludo6bg
Twitter: https://twitter.com/ByteGlance
Media Contact
Company Name: ByteGlance
Contact Person: Support
Email: Send Email
Country: India
Website: https://byteglance.com/