Patsco Windshield Repair Is Eliminating the Inconvenience of a Chipped Windshield with the Launch of Their Patent Windshield Repair Technology
With fun and easy steps, the DIY windshield repair kit is ensuring that a chipped windshield can no longer ruin a vehicle owner's day
"We've all been there – you're driving down the highway and hear a noise, only to realize you now have a chip in your windshield. Don't worry. There's no need to cancel your plans, miss work, or be late to an appointment. Thanks to the Patsco Windshield Repair Patch, a chipped windshield no longer has to ruin your day."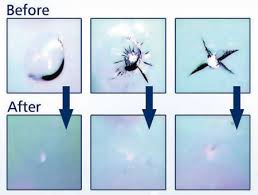 Patsco Windshield Repair Patches are a patented windshield repair product, designed to prevent windshield chips from spreading. And they couldn't be easier to use. Seriously! There's no expertise required. Simply stick, push, peel, seal and it's done. It's really that easy!
Patsco's Patches are simple, yet effective. Apply the patch to a chip on the windshield to stop the spread, and leave it on for at least 20 minutes.
Let's be honest, no one wants a chipped windshield. But when it does happen, be ready. Keep the Patsco patch handy in the glove compartment and remember: Stick, Push, Peel, Seal, DONE!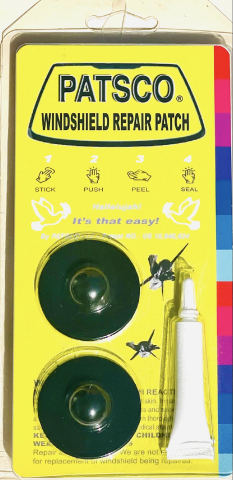 Unlike other competing brands, the Patsco Windshield Repair Patch can be applied to the windshield and left for up to 24 hours. The Patsco Patch can also be kept close to reach in the glove department and used when needed. The Patsco Patch is ideal for vehicle owners between the ages of 21 to 75 years.
Visit www.patscopatch.com to purchase a patch. Patsco Patch. Hallelujah! It's that easy!
About Patsco Windshield Repair
Patsco Windshield Repair was founded in 1995 by Patrick McClain who is also a managing member of the company.
Media Contact
Company Name: Patsco Windshield Repair
Contact Person: Reginald McClane
Email: Send Email
Phone: (281) 804-0933
Address:5635 NW Central DR Suite E-100
City: Houston
State: TX 77092
Country: United States
Website: http://patscowindshield.com