Touched by an Angel Beauty School And Salon Launches Hybrid Programs For Students and Aa Beauty Bar for Clients

Touched by an Angel Beauty School is pleased to announce the introduction and availability of hybrid programs. With these unique programs, students can complete their training online and in a salon setting. Furthermore, the beauty firm announces the transition of its salon to a beauty bar.
About the Hybrid Program – The hybrid program allows students to complete their training online and in a salon setting. Men and women who want to learn beauty skills but find it hard to do so due to their jobs or responsibilities can now take advantage of the opportunity to learn while working, raising a family, or keeping up with other commitments. According to the school's Director, Pat Thompson Terry, these hybrid programs aim to give students more flexibility while still providing them with the high-quality education that Touched by an Angel is known for. The shift reflects the evolution of the industry and how Touched By An Angel beauty school is contributing to the emerging field.
These hybrid programs include Cosmetology, Nail Technician, Makeup Artistry, Cosmetology Instructor, Hair Designer, Medical Wig Training, Makeup Classes, Barbering Program, Esthetics Program, Braiding School, and lots more.
About the Beauty bar – Most people now want to enjoy their salon time because they are tired of the sometimes long hours of getting their hair and cosmetics done or sitting idle while waiting in line for their turn. Thus beauty bars are becoming popular destinations for beauty lovers. TBA has decided to transition from a salon to a beauty bar due to popular demand and interest in their clients' needs. The development is for the benefit of their customers, who can now have a great time and experience while their beauty needs are satisfied. The Atlanta-based firm confirms that at its beauty bar, clients will receive the same level of service and more, with greater emphasis on individualized service and convenience.
Admission is currently open to men and women of all races who reside in Stockbridge, Jonesboro, Riverdale, and the Atlanta Metro region. Touched By An Angel Beauty School also offers scholarships. They accept all VA programs and encourage prospective clients to use the VA wrap program. Those who are interested can begin with a $550 down payment.
Visit https://www.touchedbyanangelbeautyschool.com/ for more information.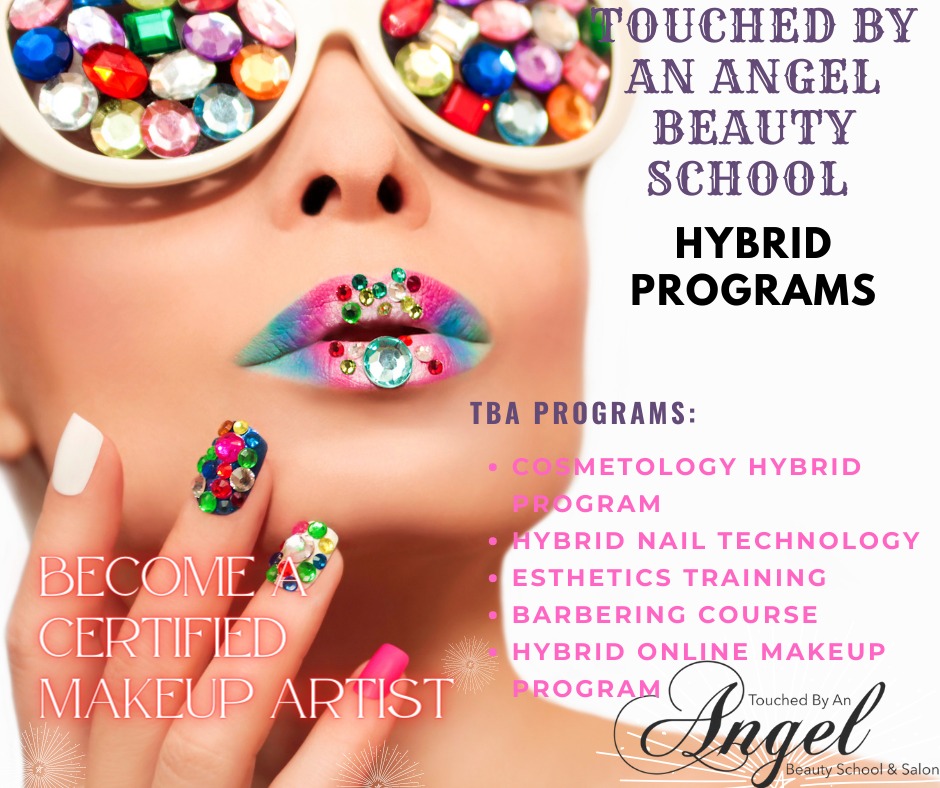 Facebook: https://www.facebook.com/1888hairtba/
Website: https://www.touchedbyanangelbeautyschool.com/
Address
JONESBORO LOCATION
2807 HIGHWAY 138
JONESBORO, GA 30236
470-399-5356
RIVERDALE LOCATION
5658 RIVERDALE RD
SUITE Z
COLLEGE PARK, GA 30349
470-399-5356
Media Contact
Company Name: Touched by an Angel Beauty School
Email: Send Email
Phone: 470-399-5356
State: GA
Country: United States
Website: https://www.touchedbyanangelbeautyschool.com/