Be Everthine – A Leading Brand in the Bachelorette World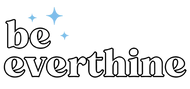 17th June, 2022 – There's no doubt that planning a wedding is equally exciting and stressful. Finding vendors, paying deposits, and the guest list can all be quite overwhelming. Sometimes all the planning details take away from the excitement. It's important that the bride and groom continue their celebration as they enter into their new journey of marriage. That's where Be Everthine comes in! Be Everthine is a brand created to celebrating life's happy moments. The brand helps push away the stress by focusing on the excitement of the bride and grooms final days as singles. Be Everthine makes this moment special with the creative and experienced team that has years of experience in this bachelorette and bachelor world.
About The BE Team
Be Everthine is a women owned and operated business, "The BE Team" as they would call themselves, running out of both Raleigh NC and Oahu HI. The Be Team is managed by 3 women from the same family namely Eileen Schilly (CEO and Founder), Sandie Schilly (Production Manager), who is the mother of Eileen, and Mara Carlton (Content Manager) whom is the owner's sister. The specialization of this brand lies in fun and on-trend goodies for all occasions. The brand is widely popular for its bachelorette designs. The Be Team claims rightfully that they know how to get the party started.
Bachelorette Trendsetters
Be Everthine is a leading brand for bachelorette party apparel, gifts, and party inspiration. Having started in 2016, they have been at the forefront of bringing new trends and themes to the industry. You've probably seen the Disco Cowgirl, leopard, and Bride's Dollies party themes pop up on social media, well, you can accredit Be Everthine for that. Matching bachelorette bikinis, Mrs Fedoras, & Sequin Fringe Jackets? Yes, Be Everthine is the creator of those trends as well.
What makes Be Everthine so unique is their production process. Rather than having inventory sitting in warehouses waiting to be purchased, they make most of their pieces in studio and at the time of a customer's purchase. This process allows for a wide range of customizations which will make each item even more special for the bride.
Bachelorette Parties
There is no doubt that the most successful bachelorette parties focus on bride's wishes, this is because that this bash is to celebrate her last few months, weeks and days as a single woman. Be Everthine does very aptly and skillfully to make the bachelorette party as special as the woman is. From her outfits, jewelry, accessories to so much more, Be Everthine does it all.
Be Everthine's skilled and highly experienced design team create apparel suited best to the bride and her squad. Most popular are matching t-shirts for all attendees. A classic go to for any bachelorette party. With Be Everthine you'll be able to find a tshirt design for any party theme. The company also designs statement pieces that will make sure the focus doesn't leave the bride. Complete the looks with an assortment of accessories and jewelry available also available in their shop. Is your bach party headed to the beach? Great! Be Everthine has the largest assortment of bachelorette themed swimsuits and matching sarong cover ups. Don't waste your money on cheap copies, Be Everthine's swimsuits are from high quality fabrics and sewn by experts. They are suits you'll be wanting to wear again and again, even after the party ends.
Upcoming Pop-Up Shop
For the first time Be Everthine will be holding a pop up shop at Forever & Company's Summer Wedding Show in Raleigh NC. Here you will get to see the pieces in person and see what the fuss is all about! The pop up shop will have an assortment of Be Everthine's go to pieces as well as brand new exclusive products. Don't miss your chance to get your bride to be the perfect gifts!
When: August 13th & 14th
Time: 11am-4pm
Where: Raleigh, NC | NC State fairgrounds
Location: Jim Graham Building | 1025 Blue Ridge Road
Secure your tickets now. Tickets start at only $15 and can be purchased in advance. Visit Be Everthine's social media to get BOGO coupons and to learn all updates.
Instagram – https://www.instagram.com/be_everthine/
TikTok – https://www.tiktok.com/@be_everthine
Facebook – https://www.facebook.com/beverthine
Pinterest – https://in.pinterest.com/beeverthine/
Twitter – https://twitter.com/beeverthine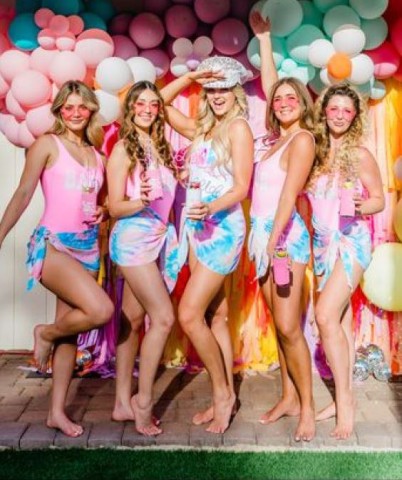 Media Contact
Company Name: Be Everthine
Contact Person: Eileen Schilly
Email: Send Email
City: Raleigh
State: North Carolina
Country: United States
Website: https://beverthine.com/