LGBTQ+ Neo-Noir Comedy Relationship Killers Brings Awareness To Mental Health In Romantic Relationships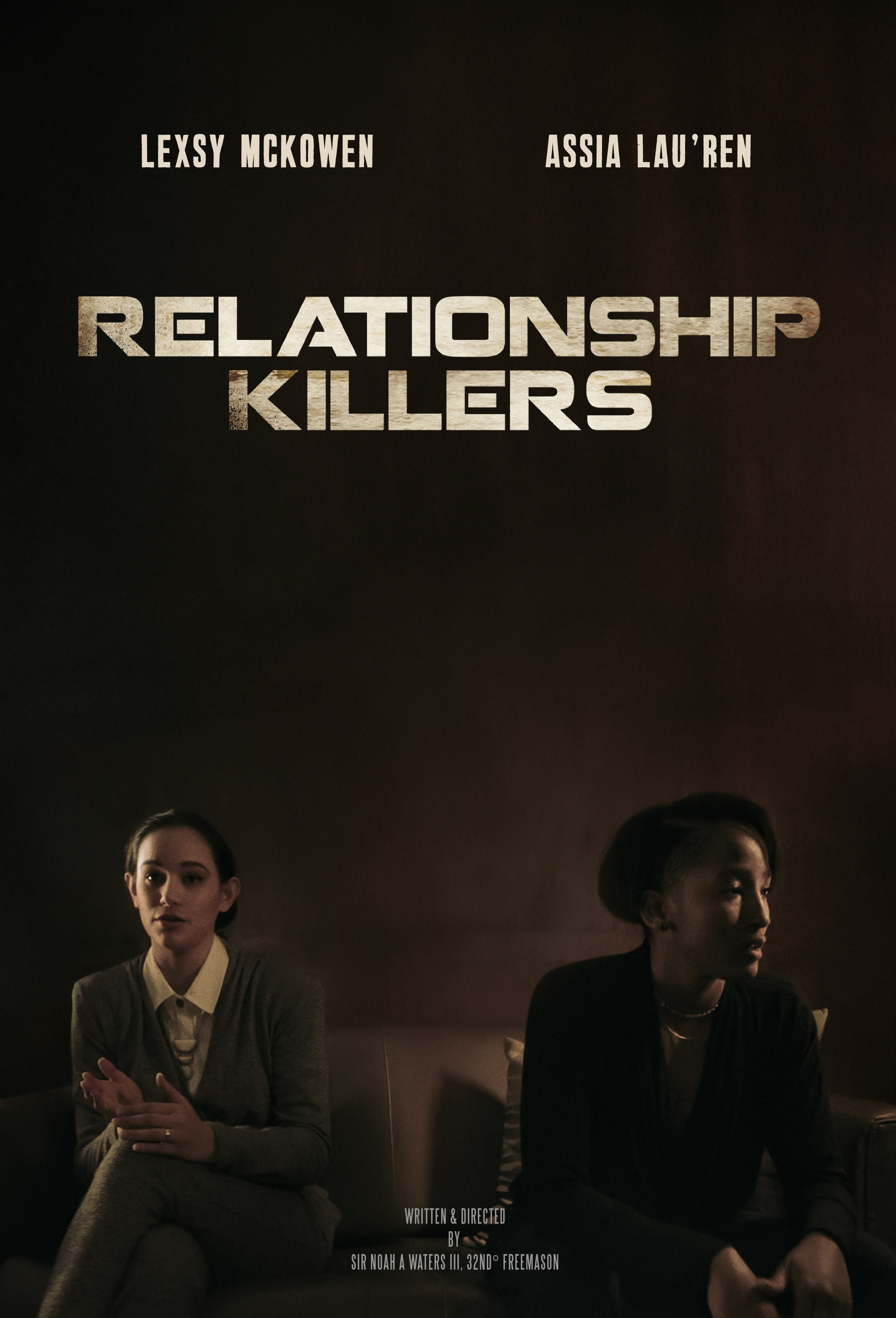 Adults Only Speak Easy in Downtown Los Angeles, is delighted to announce that it has scheduled an in-person virtual screening of Relationship Killers, for Saturday, June 7th, 2022, at 7065 Sunset Boulevard, Los Angeles, CA.
The quirky LGBTQ+ Neo-Noir comedy was created by up-and-coming writer-director, stand-up comedian, and mental illness advocate, Noah A Waters.
Starring Assia Lau'ren (actor-producer) and Lexsy McKowen (actor-martial artist), Relationship Killers exposes the complications of the struggles with mental health in marriages and other romantic relationships.
Following the extremely uncomfortable experiences of two deeply damaged newlyweds at their first session of marriage counseling, the plot of the 11-min Black comedy intensifies tenfold as the characters begin to divulge the last portions of their partly hidden dark souls to one another while trying to maintain a level of agape style love.
"In my work, I chose to use the phrase mental illness instead of mental health not because I want to increase darkness around the subject matter, but because I want to assist with erasing the stigma around mental disorders. I feel as though the phrase or term mental health is more of a light-hearted self-care term compared to mental illness which is what I consider my struggle," says director Noah A Waters III.
"As a storyteller, psychology is one of the most interesting parts of character development. In Relationship Killers, I was focused on my character's cognitive dissonance and mental illness issues, rather than their singular identities and demographics. I wanted to explore what it's like when you have two protagonists who love each other with a love that's so severe and passionate that it's the only thing more severe than the mental illness issues going on inside them," he adds.
Other members of the cast include Jerry G. Angelo (Doctor), E. Tally II (Too Tomlinson), Janet Lopez (Crying Woman), and Kadrolsha Ona Carole (Mrs. Dee). The movie was edited by Krystal Alexandria, cinematography by Carley Steichen, color by Jenny Montgomery of company 3, and music by Adele Ethridge Woodson.
At the screening, the organizers will also announce their next installments in the Lethal Ladies Cinematic Multiverse, which is the femme fatale character-driven Neo-noir cinematic universe they introduced in Relationship Killers.
The creative team of Relationship Killers is also presently available for in-person interviews in Los Angeles, or virtually via Zoom, telephone, and email.
Anyone interested in learning more about the scheduled screening can reach out to Lethal Ladies via the contact info below.
Media Contact
Company Name: Lethal Ladies
Contact Person: Noah A. Waters
Email: Send Email
Country: United States
Website: https://linktr.ee/lethalladiescm