Hangzhou company invests in tea garden in Sichuan
Zhejiang Kainong Trade Co Ltd, which is based in Hangzhou, capital of East China's Zhejiang province, is planning to build a 667-hectare tea garden in Kangding, Garze Tibetan autonomous prefecture in Sichuan province, executives of the company announced at a ceremony marking the start of the project on May 30.
The tea garden project expects to attract 320 million yuan ($48 million) in investments, which would be used to procure processing equipment and three varieties of tea trees.
The three varieties of trees are cold and drought resistant and are thus suitable for planting at high altitudes.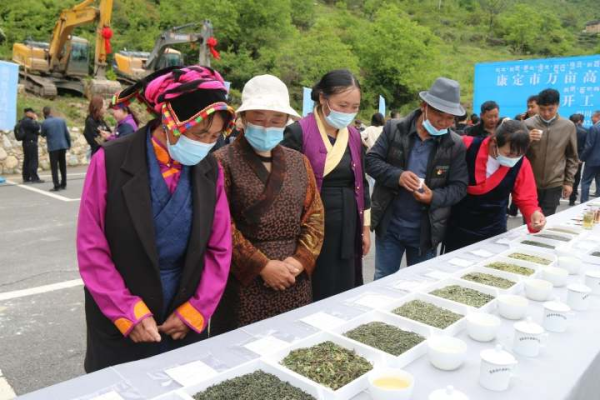 The tea garden is expected to generate no less than 120 million yuan in annual revenue when it reaches full production capacity, according to the company's representatives.
This is the first non-governmental investment project to be set up in the autonomous prefecture since Zhejiang was assigned to help less developed regions.
A task force from Zhejiang will also help Kangding, which is known for its tea, to expand its sales channels by leveraging the province's strong e-commerce industry.
Media Contact
Company Name: The Information Office of Hangzhou Municipal Government
Contact Person: Cai Jingwen
Email: Send Email
Phone: 0510-68559077
Country: China
Website: http://www.ehangzhou.gov.cn/