Record Number of People Celebrating Retirement
The Number of People Retiring in Many Countries Has Reached Record Figures.
Sydney, Australia – 31st May, 2022 – Recent data shows that more people than ever before are retiring. A number of different factors are causing this surge in retirees, but it seems to be a continuing trend.
The USA is typical of many other countries when it comes to retirement numbers. The Pew Research Center found that the number of retirees 55 and older has grown by 3.5 million in the past two years. In the third quarter of 2019, 48.1% of adults 55 and older were retired, but by the third quarter of 2021, this had increased to 50.3%. In Australia, the latest figures from the Australian Bureau of Statistics show that there were 3.9 million retirees, with an average retirement age of 55.4 years, an increase of 2% on the previous set of figures.
One of the driving forces of this increase is the effect of the 'Baby Boomer' generation reaching retirement age. The term 'Baby Boomer' refers to the population increase after the Second World War, usually describing a person born between 1946 and 1964. This generation makes up a substantial portion of the world's population, especially in developed nations. In 2019 'Baby Boomers' represented 21.19% of the United States of America population. The number of Australians aged over 65 in 2021 was about 4.3 million, up from 2.4 million twenty years earlier. This number has increased by roughly 100,000 per year over the last decade. Due to the 'Baby Boomer' generation now being between 57 to 75 years old, the majority of them are now retirees. Many have worked hard and planned towards their retirement throughout their working lives and they view becoming retirees as a celebration.
The pandemic also made many people rethink what was important in their lives. A new appreciation for the fragility of life increased a lot of individuals' desire to spend more time with loved ones, including family and friends. This has especially affected women in the workforce, leading to an increase in the number retiring in all age groups.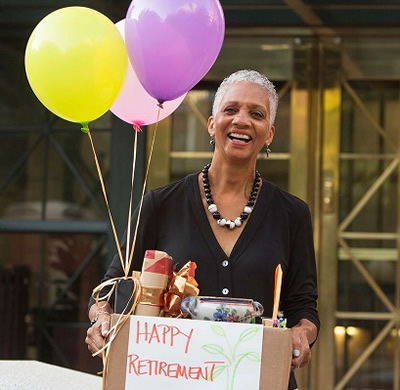 Concerns about their vulnerability to serious Covid health risks also led a significant percentage of the population to retire. This has not just been a factor for seniors. A recent Pew Research Center found that 64% of workers were not happy to return to the office, and 57% reported choosing to work from home due to concern over exposure to Covid. A Harvard Business Review survey showed that 36% of workers said that they would search for an alternative if not given a hybrid or remote working option, and 6% said they would retire.
Another factor that has led to an increase in the number of people retiring is their financial situation. Buoyant stock markets and increasing residential property values mean that more people can afford to retire. The analysis published in the 'Regional Economist' revealed that the average value of asset holdings among retirees has more than doubled since 1989. An increase in both financial assets and non-financial assets, such as housing, has contributed to the rise in assets among retirees.
The increase in the number of retirees is something that Magdalena Kusyk, owner and founder of 4Retirees, has observed over the last few years. "We are seeing a rise in the number of retirees joining our community. Retirees are now a wide range of ages and they don't view retirement as a negative event but instead something to celebrate as the start of a new phase of their lives," she says. One unexpected way the increase in retirees has been demonstrated is the uptick in the number of searches for retirement gifts. "With so many more people retiring, retirement parties are becoming more and more common," commented Magdalena. "The knock-on effect from that is more and more people searching for the perfect, thoughtful retirement gift. In many cases they are losing a valuable co-worker, someone they have seen every day for years and they want to give them something to let them know they won't be forgotten."
Analysts disagree as to whether we should expect the recent increase in the number of retirees to continue over the next decade, but for now, 2022 looks like seeing a lot of people worldwide happily heading into retirement.
Media Contact
Company Name: 4Retirees
Contact Person: Magdalena Kusyk
Email: Send Email
Phone: +61 424 343 411
Address:Level 2 11 York St
City: Sidney
State: New South Wales
Country: Australia
Website: https://4retirees.com