Berry Store auctions used cars to be restored on upcoming "Gear Gods" show on Discovery Korea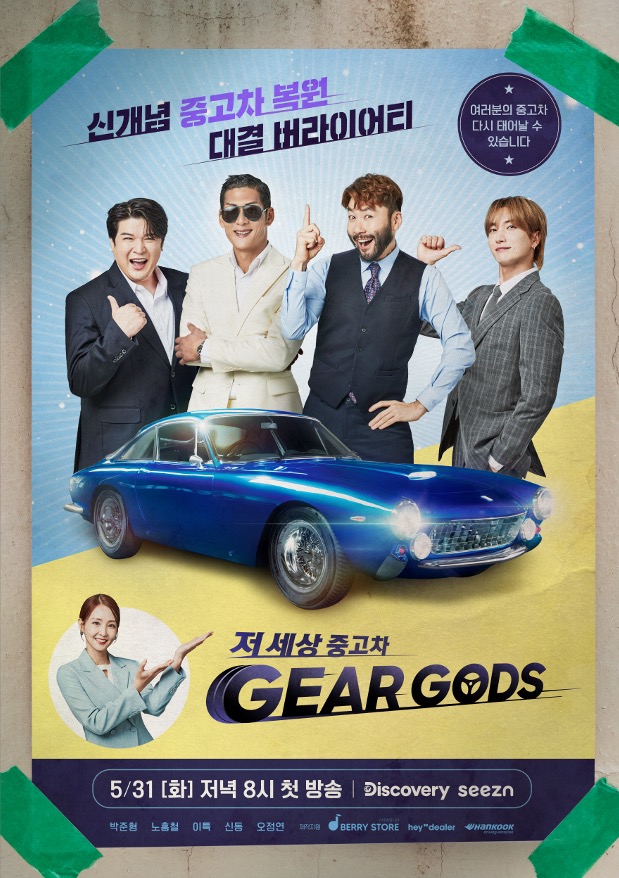 Berry Store, a marketplace for donations, is collaborating with a brand new TV show called Gear Gods, airing on South Korea's Discovery Channel starting May 31. This show is about restoring second-hand cars into new ones.
In this inaugural show, four hosts will be divided into two teams where each team is tasked to buy an old used car and restore, fix and sell it for the highest price possible. One of the teams is composed of Junhyung Park and Leeteuk, who will have to reproduce the old car while maintaining its vintage style. The other team consists of Hongcheol Noh and Shindong, who will have to transform the used car into a unique and charming vehicle.
Since the release of its teaser and poster, this upcoming program has been receiving positive interest including encouraging feedback for the Berry Store platform.
Berry Store is a new kind of donation platform with almost 300,000 users. It aims to transform complicated traditional donation methods into something dubbed "Funation" which combines the words "fun" and "donation."
Via the Berry Store mobile application, users could win the items sponsored by companies and donated by the celebrations through Luckybox or actions. It is also possible to lend some celebrities' talents for different purposes through their Lucky Box and auction feature.
Proceeds from most of the sponsored items and talents are donated to welfare organizations that collaborate with Berry Store.
The cars that will be restored on Gear Gods shall be available for auction on the Berry Store platform, including other rare items such as Yongdae Lee's badminton racket, Taehong Min's paintings, and more.
Gear Gods will be available every Tuesday at 8 pm starting from May 31, premiering on both the Discovery Channel Korea and on the OTT platform, SEEZN, as online videos.
Media Contact
Company Name: Berry Culture Inc.
Contact Person: James Oh
Email: Send Email
Phone: +82-10-6855-5288
City: Seoul
Country: South Korea
Website: https://berrystore.co.kr