The Last Dream – A Groundbreaking NFT Art Project Is All Set To Leap And Bounds On June 1, 2022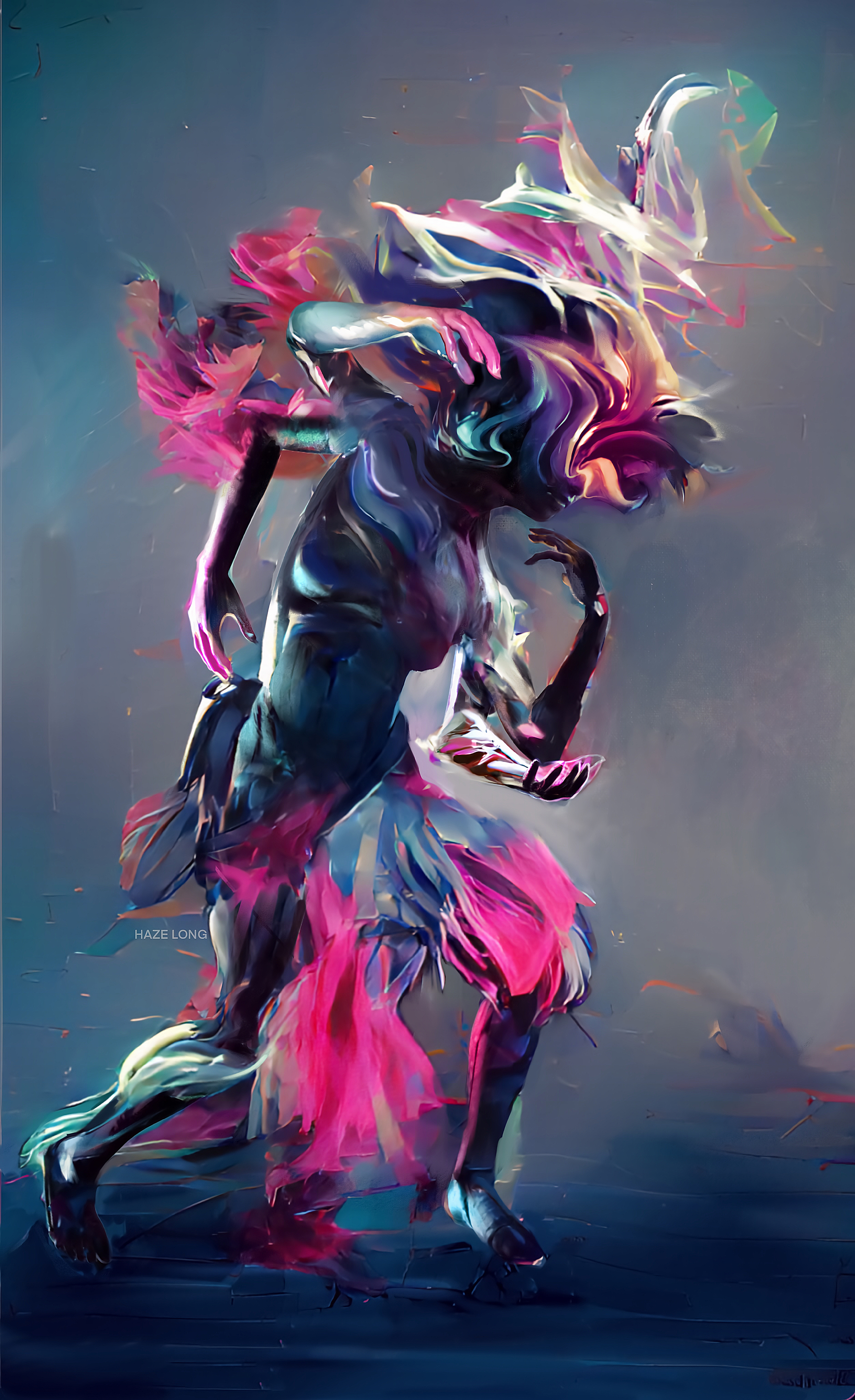 Malaysian artist Haze has been using cutting-edge technology to create unique NFT pieces that blur the line between human creativity and machine intelligence.
As digital technology continues to change the way people perceive and interact with the world around them, blockchain technology is poised to alter the existing art paradigm. For non-fungible tokens or NFTs, the digital artwork sector challenges the traditional art business. Over the last few months, crypto-art enthusiasts have been buying NFT artworks—unique digital assets that are uniquely identifiable on a blockchain and are known as non-fungible tokens—at ever-increasingly inflated prices.
In 2021, women-led NFT projects had topped the charts and rankings in most popular NFT marketplaces, proving that NFT is no longer male dominating and that NFT has become a viable option for women to showcase their art to the world. That's where The Last Dream by Haze Long, an exciting and awe-inspiring NFT project launching on June 1, 2022, kicks in.
To provide an experience never seen before, The Last Dream is an innovative NFT project one should not overlook. It is an ongoing NFT collection that uses advanced AI algorithms and human creativity to create unique mixed media art pieces. AI is utilised in the creation of artworks to copywriting, the project is an exploration of the boundaries between human creativity and machine learning,
With the help of GANs(Generative Adversarial Networks) combined with Haze's exceptional art skills, Last Dream is shaking up the industry like no other, with technologies designed to revolutionise how NFTs will be employed in the future. Each piece is composed of thousands of elements, each chosen by Haze herself in order to create the most visually stunning and emotionally impactful work possible.
Haze is an artist, speed painter and Youtuber based in Malaysia with an extensive background in film, 3D, web programming, and artistic skillsets. Her NFT project, The Last Dream, artworks are a statement of life, both virtual and reality, decentralized in the form of art. She has used all her skills and talents to create digital artwork, hand-painted traditional ones, and also artworks that are purely coded and will surely captivate everyone's attention.
When asked about the platform's uniqueness, Miss Haze, founder of the project, revealed, "The Last Dream is an NFT project that is truly unique in both its concept and execution. I utilised GAN AI + artist collaboration to create singular experiences of art.
But what truly sets The Last Dream apart is its use of milestone-based pricing for each of its NFTs. This means that the price of the tokens will go up as the sales number increases, benefitting backers as the community head towards a common goal of co-owning a metaverse land together.
With every purchase of an NFT, a portion of the proceeds will go towards funding various child abuse charities around the world. This ensures that not only are you getting a beautiful and one-of-a-kind piece of digital art, but you're also helping to make a difference in the lives of vulnerable children."
The next-generation women lead NFTs will be available for purchase at hazelong.com/thelastdream and opensea.io/, the most well-known NFT marketplace. The ERC 721A Smart Contract governs the NFT project on the Ethereum blockchain. The first batch of 10/10 tokens will be sold at 0.07 ETH, with increments in pricing every 100 sales.
The most promising NFT efforts are built on communities of passionate individuals; the larger and more devoted the community, the more successful the NFT project. Therefore, everyone is welcome to join The Last Dream community and be part of a community working together to create a space in one of the upcoming metaverses. By purchasing any NFT from "The Last Dream," the owner will receive voting and management rights to the space in the metaverse and to the funds.
With every purchase there, 5% of profits will go to a charity helping to make a safer world for kids. In addition, the project will periodically switch charities in different countries whose focus will be on child abuse prevention, response, and psychological healing.
The Last Dream NFTs are valuable in addition to the artwork, making the purchase more sound. Seasonal launches will be utilized to expand the project, with each season focused on a particular endeavor inside the space while rewarding and governing all holders. To get more information about getting hands on one of these unique artworks, visit their website https://hazelong.com/thelastdream.
Immediate responses at Discord https://discord.gg/f5RzHDTy6K
Media Contact
Company Name: Haze Long Studio Sdn. Bhd
Contact Person: Media Relations
Email: Send Email
Country: Malaysia
Website: hazelong.com/thelastdream