TikTok Entrepreneur 'ecommaxx' To Help More People Replicate His Achievements
Online entrepreneur, ecommaxx, announces plans to continue coaching business owners to leverage the power of TikTok to grow their brand on the internet
ecommaxx has grown tremendously in a relatively short while, from a broke college student to controlling a massive TikTok community and leveraging his massive following to achieve financial freedom. In a related development, the young German entrepreneur known for inspiring others recently announced plans to help others to achieve a similar feat as he did using TikTok.
"At the moment, I am teaching over 2000 students to help them change their life like I did so they don't have to work for someone else so they can enjoy their lives." – ecommaxx.
ecommax's tiktok is nearly hitting 500K followers due to a rapid increase from 100–480K presently.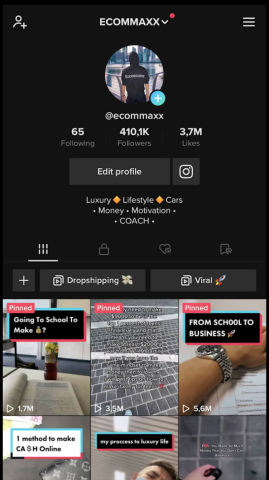 The online business community has grown drastically over the years, helping entrepreneurs, irrespective of the industry to reach their target audience with relative ease. However, a good number of business owners still struggle to harness the features of social media to grow their brand, which is where ecommaxx aims to make a difference by teaching entrepreneurs how to leverage the features and functionalities of TikTok.
ecommaxx used to be an average guy struggling to make ends meet while following his passion to become a professional soccer player. He was close to signing a contract with a team in the Bundesliga before life happened, sustaining an injury that took him out for a year. The accident inspired him to think of ways of making money and he subsequently started a TikTok account during the summer holidays with a challenge to reach 10k followers in two weeks. Following his success in growing his TikTok account, ecommaxx took it a step further to learn about eCommerce, in line with his goal of pursuing his entrepreneurial dream.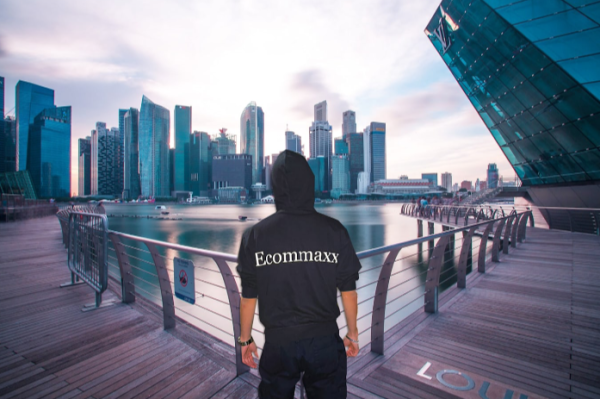 Against all odds, ecommaxx, who had that time was the best in his class, dropped out of one of the best schools in Germany to work harder on his business. His risk paid off, growing his social media from 10k to over 40k followers and increasing sales drastically. ecommaxx remained relentless, channeling his energy to growing his TikTok presence, which eventually blew up after a video made 3 million views and helped grow the account to 100k followers before losing his earnings to buying "stupid stuff." However, ecommaxx did not let the setback deter him from following his dream, subsequently going back and harder to eventually purchase his dream car – a Mercedes CLS AMG.
ecommaxx aims to share his wealth of knowledge and experience with other entrepreneurs, helping them to avoid the mistakes and long path that he took to success. The successful online entrepreneur has been through it all, starting from having nothing to building a business that failed and rising from the failure to live the life that only a few can imagine.
The German entrepreneur continues to grow his network of millionaires as he seeks to achieve more success as a business owner and coach.
For further information about ecommaxx and his works, visit TikTok.
Media Contact
Company Name: Ecommaxx
Email: Send Email
Country: Germany
Website: https://www.tiktok.com/@ecommaxx?is_from_webapp=1&sender_device=pc