Anthony Apollo To Release His Much Awaited 'War of Art' Album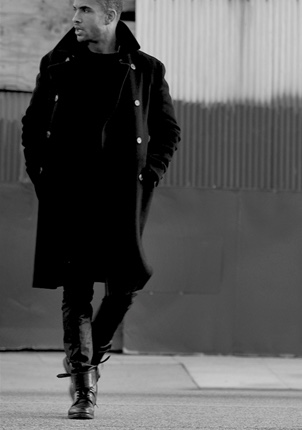 Anthony Apollo, the rising star, is all set to release his worldwide album 'War of Art.'
Anthony Apollo, the famous fine oil painter, and music producer, is prepared to announce the release of his new album. Titled 'War of Art', this album is a much-awaited one, mainly because he was away from the industry for quite a long time and was supposed to release the project in 2019. His fans had been waiting for news about him and his recent works, but now it seems the wait is over.
Anthony Apollo was away from the limelight for quite some time. He had left his 1,500-square-foot artist loft in Los Angeles, and has been reportedly producing all his art from a swanky studio in Atlanta.
It is known that Anthony spent each hour painting and writing music with great passion and intention. His aim was to find a path between the two disciplines. Anthony has made immense contributions to art and music in Los Angles and his hometown of Minneapolis, but none more famously recognized than the art and music he has produced for the popular 20th Century Fox hit show, "Empire."
Anthony is quite satisfied with his latest work and believes that the project is packed with art throughout. A hardworking man, he doesn't depend on anyone – he shoots and also directs all his music videos.
Anthony believes that necessity is the mother of all invention. He adds "I only do all this cause I ain't paying no one to do a job that I can do better".
His audience and well wishers are surely going to have a great time soon.
To know more, please visit – www.instagram.com/Anthonyapollo
Media Contact
Company Name: COAQUE ent inc
Contact Person: Ashton Chamberlain
Email: Send Email
Phone: (706) 915-8093
Country: United States
Website: www.apollomgmt.com