WhaleMaker Fund Becomes The First Fund On The Brise Chain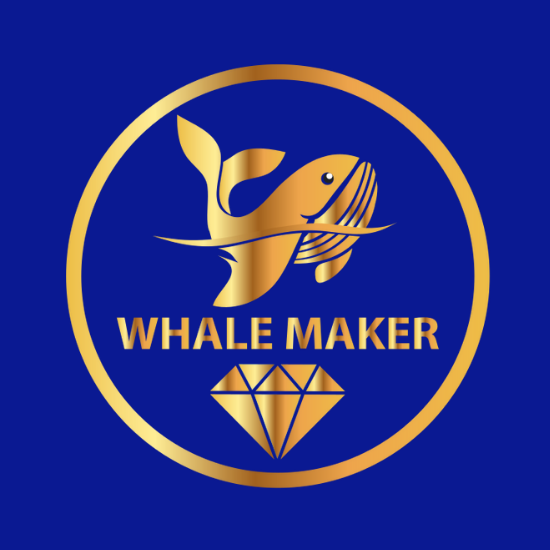 WhaleMaker Fund's mission is to provide the entire BRISE & Crypto community along with the new crypto investors ease of mind with knowledge and safety.
As the first and only Crypto Fund on Brise Chain, WhaleMaker ($WMF) offers capital protection based on its years of experience and portfolio management capabilities.
WhaleMaker Fund is a platform for investors and cryptocurrency traders looking to utilize the most advanced trading tools and technology and the combined wisdom of the community to make an informed decision when it comes to crypto investing.
While talking to the media the CEO of WhaleMaker fund was quoted saying "WhaleMaker has been in the works for years. WhalerMaker simplifies all for the new people but for the experienced ones too. In a nutshell, We are the Crypto Fund of the many, not the few."
WhaleMaker fund has been launched by an experienced group of investors with over a decade of experience to help users secure their funds in the highly volatile crypto environment.
$WMF provides the average ex-FIAT and now crypto investors with the knowledge and safety needed to safeguard their hard-earned money.
Unlike the traditional investment management organizations, WhaleMaker implements a peer-2-peer business model that allows people to easily browse through hundreds of trading strategies provided by crypto experts.
Known for being the first CryptoFund in the BitGert (Brise) ecosystem, WhaleMaker recently announced its 1st round of Fund Launch pool, which will eventually see the platform disbursing minimum of 15% for early adopters joining before 30th May. There are some staking benefits to be made, which will reportedly be available to users in BRISE to avoid inflation on $WMF.
The token, which was listed on SphynxLabs on May 21st for presale has already seen an increase in awareness in the community. After its successful launch, the staking pool opened on 24th May. They also opened an investment fund round of 45 days which will be open until Sunday 29th May. It has been filled by 75% within the first 24 hours, highlighting the trust and support surrounding the token.
Anyone looking for their first foray into the cryptocurrency world could choose to participate in their 2nd round of funding which is scheduled to be open in early July.
During the 2nd round, $WMF holders will be able to use their coins to get better slots and multiple options about locking time.
Round 3 will commence in mid-August when an NFT fund is also planned to be launched. This NFT fund will allow users to get a guaranteed slot which is now considered to be a groundbreaking development.
To learn more visit: https://WhaleMaker.fund
And join their telegram channel at: https://t.me/whitewhalecryptoinfo
For updates, follow them on Twitter @WhaleMakerFund
Media Contact
Company Name: WhaleMaker Fund
Contact Person: Media Relations
Email: Send Email
City: Athens
Country: Greece
Website: WhaleMaker.fund