Nancy Thompson, Sales, and Success Expert Launches a New High-Level Training Program, "The Selling G.A.P." for Sales Leaders, Executives and Their Teams
The program is designed for those companies, leaders and professionals who desire to accelerate their success and consistently exceed sales goals by using the science of the mind to close the gap between internal thinking and external sales results.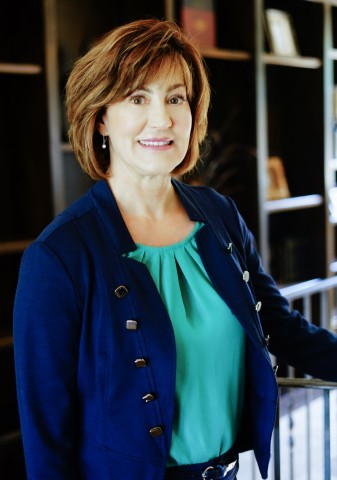 Through Nancy's 30+ years as a top leader in sales for Fortune 500 companies, and her years studying neuroscience and NLP (neuro-linguistic programming) Nancy has discovered a gap that exists between traditional sales training and training for those who seek top rankings in their industry/field.
She's watched this ever-present gap consistently prevent sales leaders from over-achieving their goals and/or attaining that next promotion. Once the gap is dissolved, negotiation skills and communication skills are enhanced, and performance rapidly improves.
The Selling G.A.P. (Gaining Abundant Profitability) addresses the real issues which are absent in traditional sales training, and they are key to turning roller coaster results into consistent sales growth.
The first step in her five-step process begins with a powerful one-session Accelerated Sales Breakthrough to identify blind spots and correct the real cause of why many sales leaders and their teams cannot surpass their goals. It also launches sales leaders into immediate action moving them closer and closer to over-achieve sales goals rapidly.
Step #2 – Close the Internal Communication Gap – learn the secret language untaught in traditional sales training to generate massive results.
Step #3 – Reprograming the Subconscious Mind – where you will effortlessly overcome challenges & obstacles preventing you from the leader board.
Step #4 – Gaining the Communication Edge – shorten the sales cycle by learning how to determine your customers' preferred communication style in only six seconds.
Step #5 – Over-Achieve New & Elevated goals – Go Beyond S.M.A.R.T. to turn roller coaster sales results into consistent sales growth where newfound learnings are applied to setting goals.
"I created the Selling G.A.P. program after seeing the power and potential of incorporating my unique techniques which, up until now, have been missing in sales training. I identified this gap in traditional sales trainings and it had such a profound impact on me that when I applied these skills in my sales geography, I experienced a 65+% increase in one quarter alone and grew consistently from there."
Nancy believes selling begins in the brain and not in the process.
About Nancy Thompson:
Nancy has a 30+ year multimillion-dollar sales career which includes working for various fortune 500 companies in Sales & Marketing Management, Client Relationship Management, Territory Management, Consultative / Solution Selling and other varied roles.
She's a graduate of a multitude of professional sales trainings and has earned multiple national sales trips and contests. She holds a master's degree in Marketing and a master's degree in Computer Information Management as well as a Bachelor of Science in Business Administration/ Management. She is a Certified Trainer of Neuro-Linguistic Programming (NLP) (from the International Board of Neuro-Linguistic Programming (IBINLP) , a Certified Neuro-Linguistic Programming Master Coach (IBINLP), Certified Master Practitioner of Integrated Time Line (International Board of Timeline Therapy (IBITL), Certified Master Practitioner of Neuro-Linguistic Programming (IBINLP), a Certified Practitioner of Time Line Therapy (IBITL), a Certified Practitioner of Neuro-Linguistic Programming (IBINLP) and a graduate of Success Mastery I & II from Success Mastery Academy.
She's trained hundreds of sales leaders and was integral to the launch of five successful corporate commercial sales organizations from sales professional to Sales Trainer to Director of Sales.
She is passionate about bringing her unique and proprietary program to sales leaders who aspire to attain the highest levels of excellence.
Nancy can be reached at: https://www.linkedin.com/in/sellinggap/, email at [email protected] or mobile at 314-283-0439
Media Contact
Contact Person: Nancy Thompson
Email: Send Email
Country: United States
Website: https://www.linkedin.com/in/sellinggap/