Christian hip-hop Artist, Producer Emcee N.I.C.E. nets Three Gospel Hip Hop Awards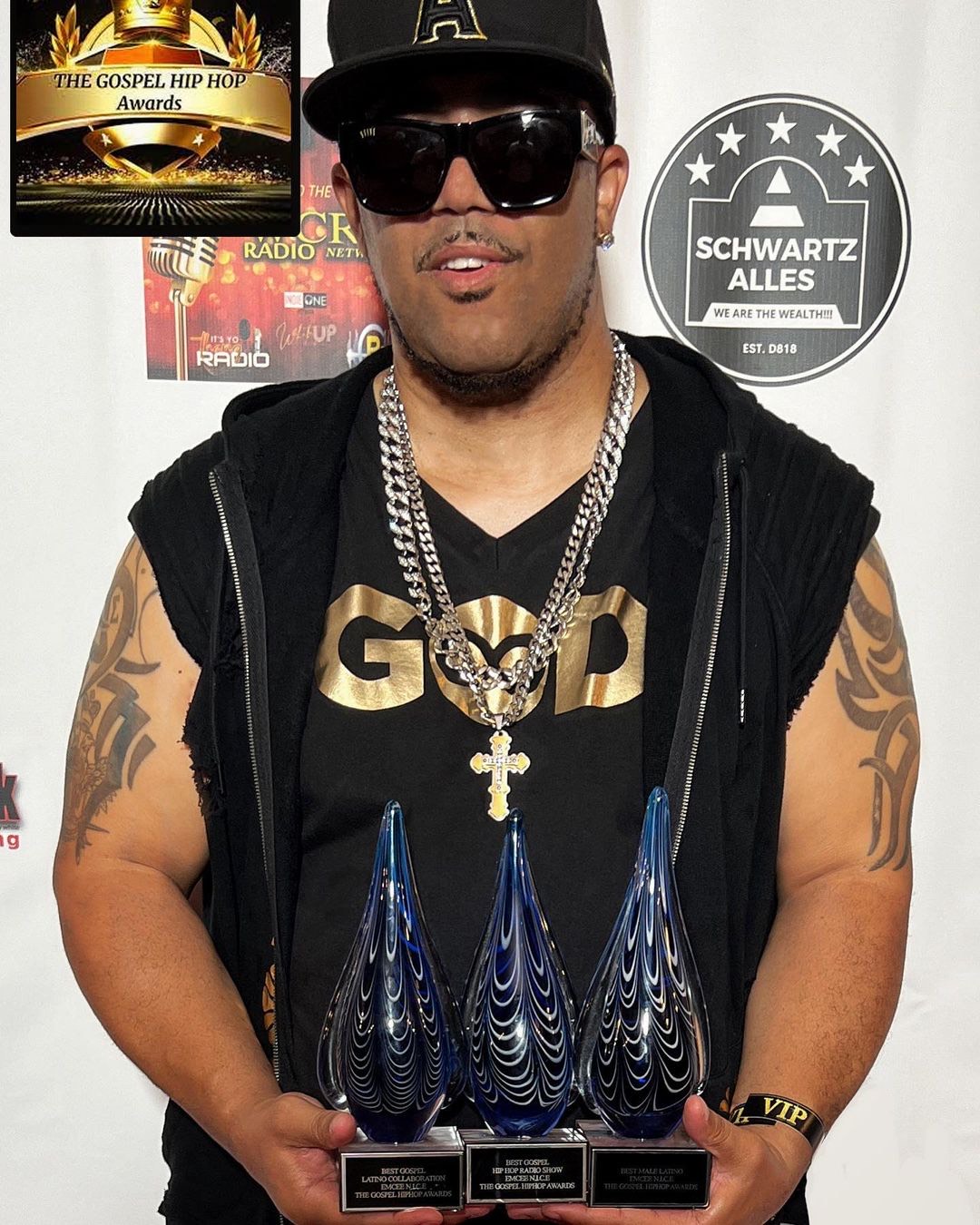 Emcee N.I.C.E., a well-known Christian rapper, recently received three awards at the Gospel Hip Hop Music Awards, including Best Gospel Hip Hop Male Latino.
He also received Best Gospel Latino Hip Hop Collaboration award for his team-up with Bryann Trejo to remix "Precious Stones," and Best Gospel Hip Hop Radio Show for his program, "God's Calamari with Emcee N.I.C.E."
These recent awards join past accolades for the talented musician, including the No. 1 spot on Billboard's Gospel Digital Song Sales Chart and Hot Singles Sales Chart for "I Got Angels," a single from his hit album, "Praise."
Both "Praise" and "Iron Dove," another popular album, have received worldwide acclaim. Several of his tracks have used in several movie soundtracks as well as earning Platinum sales status.
Emcee N.I.C.E. is the host, co-owner, and curator of the Stellar award-winning gospel hip hop radio station GH3, or "God's House of Hip-Hop."
Later this year, Emcee N.I.C.E. plans to show that his creativity goes beyond music by unveiling a new food show, "The Hip Hop Cookhouse."
One of the signature spices that will be featured on many recipes used in the show will be the "N.I.C.E. Blend," the tasty result of a culinary collaboration with Valido Foods. This is the spice company's first collaboration with a hip hop artist.
Emcee N.I.C.E. is the stage name of Aulusondro "Novelist" Hamilton, who was born in Los Angeles with Puerto Rican descent.
He's an experienced music producer and artist, and has worked alongside everyone from 2Pac to Nas. He can also be seen in "Da Jammies," a program that can be found on Netflix, Amazon Prime, xfinity, and AppleTV.
In January, he released "Act One – The Iron Dove," the first part of a planned three-part musical trilogy that he hopes will show listeners his faith in God.
To learn more about Emcee N.I.C.E., follow him on Instagram @emceenicela or visit his site www.emceenice.com. To learn about the N.I.C.E. spice blend, visit www.validofoods.com/niceblend.
Media Contact
Company Name: UPSCALE PR
Contact Person: Lesley Logan
Email: Send Email
Phone: 2107530943
City: Atlanta
State: GA
Country: United States
Website: https://upscalepr.com/