Everything To Need to Know About Investing in Pre-Construction
Pre-Construction is a type of real estate investment that is purchased before it is built, as the name implies. The customer consults and hires a range of officials in the early stages of building to assist them with the overall property development. Contractors, design teams, construction managers, and construction partners are among the officials who then design the project.
People interested in investing in building projects must go through a thorough pre-construction process to help them address and identify their needs and achieve their objectives. Nowadays, people are increasingly becoming interested in investing in pre-construction which is a profitable alternative that can benefit the client in the long run rather than buying a pre-built property that one can only make very limited changes to.
There are multiple pros and cons for making an investment like this. But the pros weigh heavier than the cons easily. Let's take a look at how this sort of investment can be beneficial!
Individuals looking for a pre-construction property can benefit from the discounted pricing as pre-construction homes are less expensive than post-construction ones since they have a fixed fee during the construction process. Buildings built decades earlier, on the other hand, are a source of profit for builders when they resell them because they purposefully increase the prices to make a profit. It's usually recommended that one purchase a pre-built property if looking to make a smart investment but don't have a whole lot of money.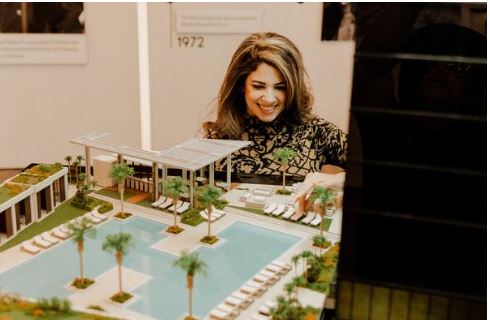 From a financial standpoint, it is a more viable alternative because the individual won't be forced to pay the mortgage until the property is completely registered. A pre-constructed property also eliminates the need for a fixed percentage deposit during the acquisition process and as the deposits are spread out over a period of time, it allows buyers to save money for the installments.
Due to the escalating real-estate costs in the United States, particularly in Florida, Miami residents are becoming more interested in pre-construction residences. And of course, one can lower the risk further by working with reputable and trustworthy experts such as Yaima Lamela who's also based in the state.
How Yaima Lamela Is Helping People in Making the Right Investment
In Florida and its surrounding areas, Yaima provides professional, prompt, and focused real estate services to homebuyers and sellers. She's a luxury real estate aficionado with a true enthusiasm for the sector, known for her positive mindset, dedication and amazing social skills.
She identifies issues, detail resources, and set schedules and expenditures in accordance with the budget to ensure that her clients get an accurate assessment of the overall costs so they know exactly what they're getting into! Lamela is an expert in this industry and has a lot to offer. She also owns a real-estate company called 'Prestige Empire Realty' which helps people in finding the right place for their investment which fully meets their demands.
Yaima Lamela has worked with innumerable clients over the course of her nearly two decades as a real estate agent and five years as the owner of her agency, including Miami banker and philanthropist Abel Holtz and Cuban MLB player Hector Olivera.
If anyone's looking to make an investment in a pre-construction property, Yaima Lamela is definitely the one to connect with. And can easily be reached on www.yaimalamela.com.
Media Contact
Company Name: Prestige Empire Realty
Contact Person: Yaima Lamela
Email: Send Email
Country: United States
Website: https://www.yaimalamela.com/