Teaching With Tech – Bot Libre Launches "Virtual English Tutor" App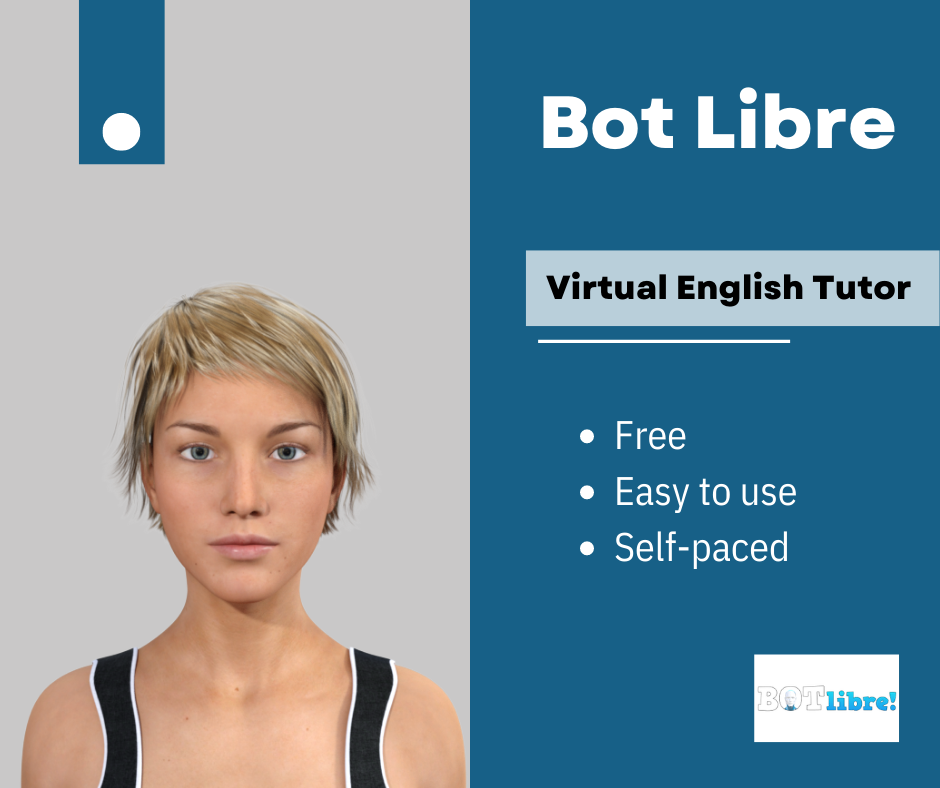 Bot Libre, the open-source chatbot and artificial intelligence platform, has released its latest mobile app – Virtual English Tutor. The app is available for free on Google Play and promises to be an easy and exciting platform for English learners and teachers alike.
The app features a Bot Libre chatbot that takes the user through key conversational English lessons. These lessons are divided into various categories, which are currently greetings, job interviews, and dating. Additionally, the virtual tutor has a chat segment where users can engage in conversation practice to boost learning outcomes.
Virtual English Tutor is meant to offer English lessons to persons interested in learning English as a second language or to sharpen their current English skills. The app is also designed as a virtual education tool for use by English tutors to engage with students in the environments they spend most of their time, on the phone, and online.
"The app is a good demonstration of how the Bot Libre platform can be used in education. We will continue to create more lessons and with the active engagement of English teachers, the app can facilitate curriculum-based content," said CEO and expert software architect of Bot Libre, James Sutherland.
Users can download the app for on Google Play, to access lessons and for a chance to be first in line when new features are added.
Media Contact
Company Name: Paphus Solutions
Contact Person: James Sutherland
Email: Send Email
Country: Canada
Website: https://www.botlibre.com/