Strategic Business Growth Expert Ann Carden Hosts The "Expert in You" Marketing & Media Luxury Retreat for Elite Coaches and Consultants
Over two years ago, Ann Carden had a vision and plan to host a luxury business retreat at the beautiful Iconic Kinderhook Castle at Lake of the Ozarks, in Camdenton, Missouri. Her idea was to bring together top-notch elite coaches, consultants, and professional entrepreneurs in a small mastermind setting to help them expand their Expert brand nationally and globally and accelerate their business growth. But, due to COVID, those plans were put on hold.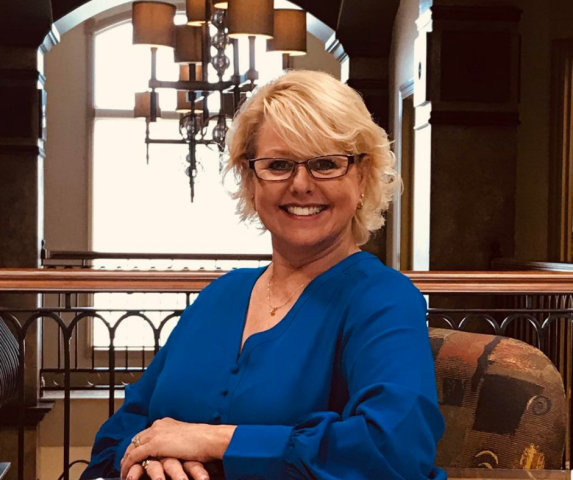 In May of 2022, the luxury retreat was finally a reality. Ann Carden taught new marketing and media strategies that could be implemented immediately into each entrepreneur's business to elevate their online positioning in the market and boost revenue with high-end client packages and programs.
For three nights and days, the coaches and consultants focused on their business to implement what they learned to help them make the fastest financial leaps and reach new levels of success.
World Class Speaking Coach, Carissa Karner said, "It has been absolutely life changing. I have learned strategies and techniques for my business, that I am so excited for the results I am going to see. I don't know of any place where I could learn and accelerate this quickly. It has been not only life changing, but business changing for me and my family." See more: https://www.youtube.com/watch?v=KvO-u0w3f6s
Each coach and consultant who attended the event will be featured in a 2-page article in the new "Expert In You" magazine that is launching in the summer of 2022. In addition, each attendee will be featured in a syndicated press release across hundreds of media channels and interviewed as a special guest on the syndicated "Expert In You" podcast, hosted by Ann Carden.
During the retreat, each person was given a professional photo shoot by Jay's Signature Photography and Printing in Camdenton, Missouri. "Jason was such a pro and made the experience fun and enjoyable. Each coach will have a professionally shot brand photo package to use in their marketing and media," said Ann Carden.
The event did not disappoint. The gourmet meals were prepared by private chefs at Swallowtail Farm to Table and were raved about from the guests. The group did some fun activities as well. They took a guided horseback trail ride at Old Family Farm Trail Rides and they enjoyed a sunset dinner cruise on the Celebration Lake Cruise.
At the end of the event, nobody wanted to leave. However, everyone left as friends, more confident, more skilled, and more empowered to take their business to the next level.
Ann has already planned her next business accelerator retreat for coaches, consultants, and other industry experts who want to sell ultra-high-end packages and programs. See all about it here!
About Ann Carden
Ann Carden is a strategic business growth expert with over thirty years of experience as an entrepreneur. She has built and sold five previous businesses and has educated and trained thousands of professionals as a business growth and success consultant/coach and for twelve years. She works with coaches, consultants, and other experts in businesses to help them build 6-7+ figure high-end professional service businesses. Ann Carden is a 3x author with a #1 International Bestseller "Expert In You – Build a Lucrative and Impactful Coaching & Consulting Business from Your Xpertise" and can be found on Amazon. She is a speaker for professional organizations, and a podcast host of the syndicated podcast, "Expert In You".
Website: https://annlcarden.com
Facebook Group: https://www.facebook.com/groups/663939057669313
LinkedIn: www.linkedin.com/in/anncarden-business-consultant-coach
YouTube: https://youtube.com/anncarden
Media Contact
Contact Person: Ann Carden
Email: Send Email
Country: United States
Website: https://annlcarden.com/