5 ways to tell a good real estate agent

We all want to cut down hassle to a minimum when buying or renting real estate. That becomes possible if you can find a real estate agent who will get you a good deal, take care of the paperwork and help you find the right property. But how do you make sure you've hired the right agent?
There are 5 key criteria that can help you find a great real estate agent. To aid us in selecting these criteria, we turned to Ivan, a representative of the GUGA USA LLC group which offers an end-to-end real estate service package in Floriday including renting, buying, and selling real estate both in up-and-coming and established neighborhoods, mortgages for foreign citizens, commercial leasing and concierge services.
On top of that, GUGA USA LLC provides services and support for new landlords. "It doesn't matter whether you bought the property with our help or not. If you have real estate you want to rent out, we will take full accountability for finding tenants, managing the property, and making sure your documents get approved by the association. All you need to do is sign some paperwork and open up a bank account for collecting rent payments," – says Ivan.
But back to the main topic. How do you go about finding a pro real estate agent? Here's how!
Having an agreement – this is very important!
The first and foremost telling sign of a professional real estate agent is that they will insist on having a written agreement with you.
"An agreement is a crucial document that ensures transparency and fairness of rendered services. It should specify the main rights and obligations of all parties – the seller and the buyer or the landlord and the tenant as well as the real estate agent themselves. This agreement also serves as a proof of work document for the real estate agent to make sure they get paid for their work"
It raises a big red flag if your real estate agent agrees to work with you without a written agreement. This might mean that they're either not interested in providing quality service or are quite simply planning to scam you.
"We at @guga_usa strictly adhere to industry norms and offer the client to sign an agreement only after viewing the property, not before," – points out Ivan.
Adequately priced services
According to Иван popular insagram blogger @guga_usa, the real estate market as any other market has an average market rate for real estate agent services. If the agent agrees to work with you for a price that sounds too good to be true, that's because it is. You're better off walking away from agents that price their services too cheap to save time and in the long run even money.
"Real estate agents charge below the market rate for two reasons: either they're just not good at their job or they don't close deals the legal way. Besides, charging low might be a way for the real estate agent to avoid providing certain key services. For you as a client that means potentially losing money on a bad deal or wasting your time looking for a better-skilled professional to do the work that should've been done by the first agent," – explains Ivan.
Additional expenses
The agreement should specify any additional expenses including any unforeseen expenses.
An unethical or irresponsible real estate agent will often use the fact that the client doesn't know the laws of buying and renting real estate and offer an "expedited" way to close the deal for an additional fee.
"In such case, just say a firm no immediately or better yet get another agent," – say the experts at @guga_usa.
The customer is always right
A good real estate agent never conducts any business negotiations without the client's knowledge and should definitely not make any independent financial decisions with the client's money.
A professional agent will always show the full spectrum of property options and encourage the client to view any property at a time convenient to the client (and not the agent).
An ethical real estate agent won't insist on going with the lower-priced option and urge the client to do the real estate agent's job. That means getting all the paperwork, agreements, and letters in order is the sole responsibility of the agent and not the client.
Legal diligence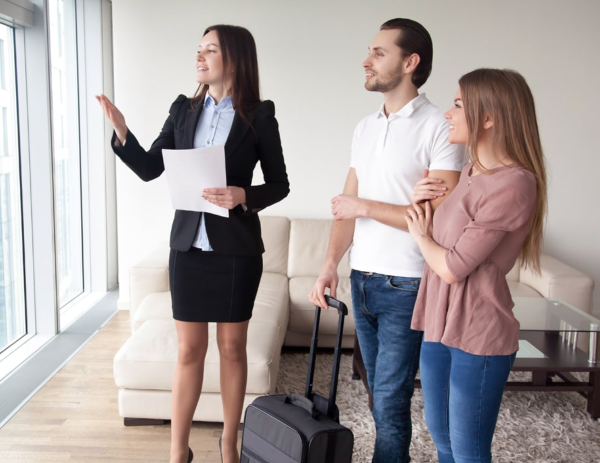 Since most real estate agents don't have any legal background, they often need to work together with a lawyer who will review the paperwork for the deal.
"If your real estate agent doesn't have a lawyer, this is another red flag that might lead to unpleasant consequences," – warns Ivan and adds: "When you know you're working with real professionals, you can save your mental health, time and money and speed up the process of moving into your new home".
Editor's note: if you're looking to buy real estate in Florida, send a direct message to @guga_usa on Instagram and rest assured – there, you will get a full spectrum of quality real estate services with maximum transparency. Due legal diligence guaranteed!
Media Contact
Company Name: GUGA USA LLC group
Contact Person: Media Relations
Email: Send Email
Country: United States
Website: https://taplink.cc/guga_usa