Road Sofa, An SVOD OTT Platform Powered By Vimeo To Launch In Beta This Year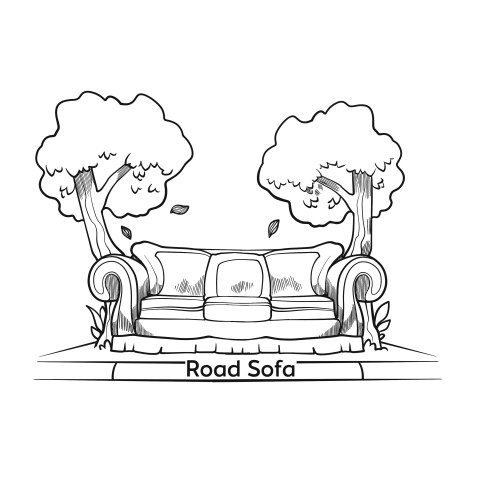 Road Sofa, an SVOD OTT platform powered by Vimeo, will launch in beta later this year to provide content specifically for millennials and Gen Z in North America, Australia, and Greater Europe. Subscribers will be able to access easy to watch content collected by zoomers for zoomers.
The modest team at Road Sofa, composed of ten Gen Zers, believes content is best curated by the demographic who will watch it. They place an emphasis on responsibly sourced content, responsibly priced subscriptions, and diversity within the company as well as the material they will offer.
Road Sofa is the response to the growing frustration of a lost generation in need of their own platform away from corporate and social pressures.
Subscribers will have access to a wide variety of content signposted for great music tracks and carefree themes. Films resurrected from the public domain will accompany original scripted and unscripted shows. Road Sofa's creatives are currently in the process of producing their own content, including an adventure documentary, Idiots in Search Of, and a comedy documentary, Gummy Bear TV.
Road Sofa plans to operate on a revenue share model with content creators, has made production agreements with several up and coming authors, and retains a long term plan to acquire production companies and other brands to cultivate its library.
Charles Burt, Chief Product Officer and co-founder of Road Sofa, comments: "It's exciting to be on the forefront of a new platform built for a previously incorrectly tapped market."
More info: www.roadsofa.com
Written by: Amy Burt
Media Contact
Company Name: Road Sofa
Contact Person: Amy Burt
Email: Send Email
Country: United States
Website: roadsofa.com