Timothy Judson Taylor "Fall Of Rome" sure to be a classic out now.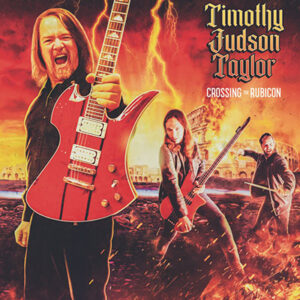 Timothy Judson Taylor has released a single titled "The Fall of Rome" This is the first single off of his full length album Crossing the Rubicon due out this summer!
"'When 'The Fall of Rome' was written in 2015 I could see the cracks in the foundation of our fundamental civil rights. At the time the 2nd amendment was under attack, and the obvious take away was that without the 2nd amendment, none of your rights are safe. If there is anything we should have learned in all of this it is that the government CANNOT keep you safe. Preserve the Bill of Rights," says Timothy Judson Taylor.
Timothy Judson Taylor is a musician and vocalist who began playing guitar at the age of 13. His mother kept a variety of modern music playing in the house. His early influences were the Beatles, the Folk Movement, Motown, The British Invasion, and others. At the age of 13, he saw Emerson, Lake and Palmer on Don Kirschner's Rock Concert and it changed him forever.
"The Fall Of Rome" is a true and timely song that strikes to the heart of everyone who loves their freedom and is willing to stand up for it.
Timothy has been a lead vocalist and lead guitarist to an assortment of bands, as well as all-original lineups where he's written all his own material. Tim has amassed an enormous body of original work and always wanted to release it to the world… in the way his mind heard it.
Today, with Crossing The Rubicon, that dream is realized.
"The Fall of Rome" is available at: https://ffm.to/tjtfallofrome
WATCH "The Fall of Rome" Official music Video: https://youtu.be/2Dg3qLk8uFg
Media Contact
Company Name: Timothy J Taylor Publishing
Contact Person: Timothy Taylor
Email: Send Email
Country: United States
Website: www.timothyjudsontaylor.com