JETR Star Jets International Provides Private Jet Service Without the Burdens of Aircraft Ownership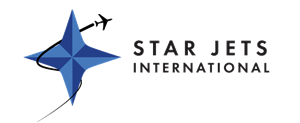 Revenues Surging as Travelers Seek Alternatives to Traditional Air Carriers Amidst Covid Crisis
Worldwide Air Travel Service with Access to 15,000 Jet Aircraft.
Management Has Over 20 Years of Experience in the Air Travel Business.
Competitive Advantage Over Traditional Air Carriers Due to Covid Crisis.
Record Revenues for 2019 and the Start of 2020 With More Anticipated.
Investment Banking Firm Hired to Raise up to $100 Million for Growth.
Star Jets International, Inc. (OTC PINK: JETR) offers customers all the advantages of using a corporate jet, without the burdens associated with ownership. This includes unprecedented flexibility through access to over 5,000 private jets domestically and 15,000 private jets worldwide. JETR executives have nearly 20 years of experience in aviation and marketing.
JETR was started by executives who were frustrated with the high cost of fractional ownership, the lack of charter jet aircraft options in the marketplace and the membership gimmicks offered by most other private aviation companies. Fractional Ownership programs and other membership programs work for the aircraft owners to get their planes in the air. JETR works for the client, and not the aircraft owner to secure for the BESTAIRCRAFT at the BEST VALUE. JETR also offers the most FLEXIBILITY in the marketplace by giving the option to change aircraft for specific needs for each individual flight.
JETR Engages an Investment Banking Firm to Raise $10,000,000 up to $100,000,000 for Growth
On August 17th, 2020 – JETR announced that the company hired an Investment Banking firm in New York to explore options to raise $10,000,000 in its first funding round. In addition, the investment Banking firm has the first rights on raising additional funding rounds up to $100,000,000.
As a result of the Covid-19 global pandemic, a fundamental change in the buying behavior of the luxury traveler continues to occur and JETR management anticipates the demand for private jet travel to increase its revenue now and continue into the foreseeable future. JETR is looking to capitalize on this opportunity and build out the largest on demand private jet charter company in the industry. JETR CEO Rickey Sitomer anticipates using the money to invest in infrastructure and technology, acquisitions, and marketing.
RICKY SITOMER, CEO of JETR Books $1,000,000+ in Revenue for the Month of August Prior to the Start of the Month
On July 29th, 2020 – Ricky Sitomer, CEO of JETR announced booking private travel flights in excess of $1,100,000 million for the month of July 2020, and also booked in excess of $1,000,000 in revenue for the month of August before the start of the month. As predicted, JETR continues with a tremendous growth trend from the demand for private air travel. Health concerns related to Covid-19 continue to remain a primary reason for the uptick in private travel demand as air travelers seek the added safety of private jet service over traditional air carriers.
JETR sees booking increases from both its returning clients and new customers with must needed travel options during the pandemic. Specifically, many elderly clients whose immune systems may be compromised, placing them in a high-risk category for contracting the COVID- 19 virus, turn to JETR's private aviation solutions. While commercial traffic now runs about 15% to 17% of last year's totals, the private flights industry now sees its current demand up to 70% or more, according to industry data and "Private Jet Card Comparisons (CNBC, June 19, 2020)."
Over $5.3 Million of Revenue for 2019 and $4.3 million in first half of 2020 Amidst Covid-19 Concerns
On July 1st, 2020 – JETR announced 2019 year-end financials. In 2019, JETR, in its third full year of operation, did $5,374,513 million in revenue. In the first quarter of 2020, JETR did $1,517,000 in revenue. JETR management also anticipates $2,800,000 in revenue in the second quarter of 2020 from increases in private travel bookings related to rising concerns of the safety of commercial air travel amidst Covid-19 concerns.
During these challenging times, we are seeing a true dynamic shift in air travel due to the coronavirus. The JETR team does not believe that this shift will change as the severity and restrictions specific to the pandemic are likely becoming the "new normal" for the foreseeable future. Wealthy individuals, families and their elderly parents who were wealthy enough to fly privately in the past and yet did not, are now all starting to fly private jets in order to avoid the myriad of health risks linked to airports and air travel. Arguably, those individuals who were previously only considering the option of private travel are now much more likely to budget for the extra expense for the sake of safety and health.
Safety and security are of paramount importance now more than ever. Individuals are more willing to spend more money in the current environment if it ensures a certain standard and level of protection from the virus. Once again, this is going to be a permanent shift in the mentality of the private jet flier, and, also opens up the market to many more potential private jet consumers for JETR.
As states and countries begin to open up, JETR management believes that the demand for private aviation will be even stronger than it has been in the last 3 months. JETR is equipped to manage an increased demand in private air travel bookings and prepared to scale the business accordingly.
As a result of Covid-19, a fundamental change in the buying behavior of the luxury traveler continues to occur, and the JETR anticipates the demand for private jet travel to increase its revenue now and in the immediate future.
For more information visit http://www.starjetsinternational.com
Media Contact
Company Name: Star Jets International, Inc.
Contact Person: Media Relations
Email: Send Email
Phone: 855-935-9538
Address:Tower 57, 135 East 57 11th Floor
City: New York
State: NY 10022
Country: United States
Website: http://www.starjetsinternational.com