Preme Dibiasi drops a new single titled "Both"
Preme Dibiasi of Born Leaders Music Group announces the release of his next hit single titled "Both"
October 29th, 2019 – Preme Dibiasi is again set to ignite the dancefloor across the globe with the release of another song titled "Both." Featuring the talented Rootabang, the song further reiterates Preme's passion and desire for making good music, literally putting his all into every line dropped on the song. The song also gives music lovers, particularly fans of rap and the hip hop culture another great piece that will have their eardrums wanting more of the amazing wordplay and punchlines.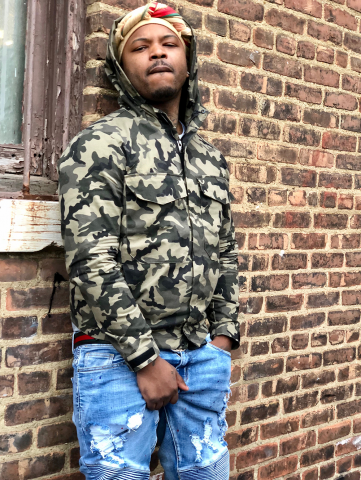 There is no doubt that the music industry has evolved over the years. The emergence of several creative minds and stakeholders like music producers, record labels, and musicians across the globe has contributed to the development of the industry. Unfortunately, the rap game seems to have lost some of the features that gave it the glory many of the artists currently enjoy. With many rap songs available today seemingly lacking "content" that made the world fall in love with the music genre, it has become imperative for stakeholders in the industry to bring back the lost glory of the rap culture. This is where artists like Robert Davis, known by the stage name Preme Dibiasi, is looking to make a difference as he continues his quest to take the rap game and of course, the hip hop community to a whole new level.
Over the years, the passionate entertainer has made the headlines regionally and nationally, growing to become a popular hitmaker on the Midwest music scene. His drive for making good music has led to several collaborations with notable producers and artists, booking his own venues and selling out shows. His consistency has helped him to work with the likes of Gucci Mane and Dej Loaf during Z1.079's White Out.
Preme's partnership with Born Leaders Music Group has led to several success stories, with a series of national successes, including the runaway club hit "Buss It Down ft Pooh Gutta & K-Stylis" and it's follow-up "Drippin" with DJ Ryan Wolf. He again raised the bar with the release of ZoneTalk, featuring the likes of Styles P, King Yowda, and Cool Amerika.
"Both," which is currently available on Apple Music, is another great work from Preme Dibiasi as the world looks to get more from this amazing combination of creativity, ingenuity, and passion.
For more information about Preme Dibiasi and his works, please visit – www.bornleadersmusic.com. Preme Dibiasi is also available across several social media platforms, including Instagram and Twitter.
About Born Leaders Music Group
Born Leaders Music Group is a music label that is poised with helping talented artists and producers get the best of their career. The label works with artists of different genres, giving them a platform to reach their target audience across the globe.
Media Contact
Company Name: Born Leaders Music Group
Contact Person: Don Brooks
Email: Send Email
Country: United States
Website: http://www.bornleadersmusic.com