Hip Hop Fitness combines original hip hop tracks with motivational lyrics to create the perfect workout music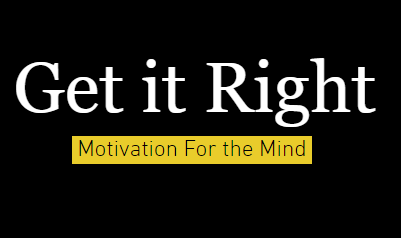 Hip Hop Fitness has released the album "Get It Right" which is an infusion of original hip hop music and motivational lyrics that together make the perfect workout music. The album is composed of multiple songs created especially for those who love listening to inspirational music while working out. The songs inspire one to work out harder in the gym, home or outside to get the body and fitness level they want. These hip hop songs featuring foot tapping music and inspiring lyrics set the right mood for work out and make it more fun and effective.
The artist behind Hip Hop Fitness also has an inspiring story to share about his amazing body and health transformation. After being diagnosed with Hypertension in 2008, while living about 3000 miles away from his family, he realized that his lifestyle needed to change. New culture, friends and having a poor diet caused hypertension so he decided to make the necessary changes and started working on his diet and exercise. Soon after, the change started to happen and he felt healthier and happier, by following a healthy diet and regular exercise. This inspired him to motivate others to do the same and prevent such health issues from developing in the first place. That's how 'Get It Right' was born-music that inspires people to stay in shape and healthy.
He says, "We all can avoid many health issues if we are motivated and encouraged to get in shape with the help of music and motivational lyrics. My goal is to inspire people to get/stay in shape. I want someone to look at me and say "because of you I was motivated to never give up." Hip Hop Fitness encourages people to make their body look its best through exercise and healthy eating habits. People should exercise at least 30 minutes every day and those who want to lose weight or meet other fitness goals may need to exercise more.
Working out or not, 'Get it Right' is a music album everyone must check out if they like inspiring hip hop music. Listen to the album at getitright.biz.
Media Contact
Company Name: Get It Right
Contact Person: Lynell Long
Email: Send Email
Phone: (213) 925-5181
Country: United States
Website: Getitright.biz